Typography
Typography designs burst onto the wedding scene in 2012 and are sure to be an even bigger hit in 2013. Mixing typestyles, font sizes, colors and layouts creates endless options for one-of-a-kind save the dates and wedding invitations.
Flourishing Typography – Photo Save the Date Card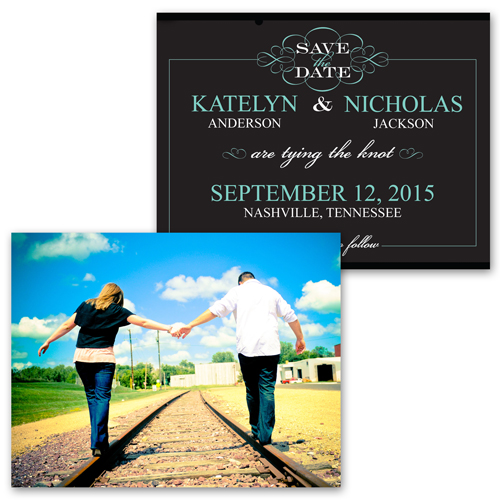 The Mustache
The resurgence of the mustache on everything from t-shirts to drinking glasses is more than a design trend — it's a phenomenon! We've paired the classic Vaudeville mustache with bright red rockabilly lips as a rare expression of love.
Kissable – Photo Save the Date Card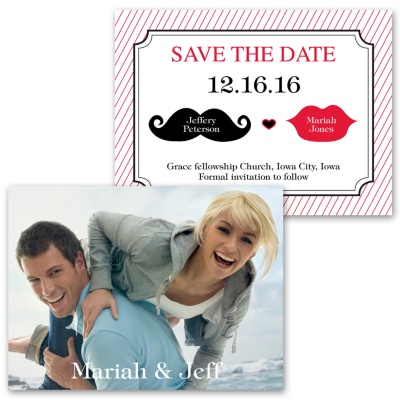 Calligraphy
True beauty never goes out of style, and calligraphy is a truly beautiful art form. Weddings are the perfect occasion for featuring calligraphy writing, but traditionally it's done by hand which is a bit unrealistic (and expensive). These save the dates feature a calligraphy typestyle making this elegant form of writing completely affordable.
Rosy Romance – Photo Save the Date Card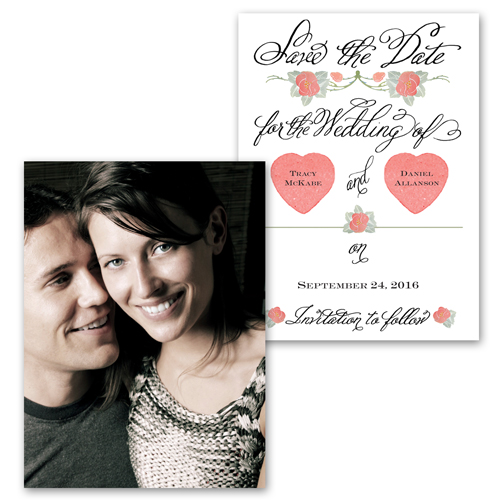 Destination
Destination weddings have become a popular choice for couples that just want to escape! Destination wedding save the dates are necessary to inform your wedding guests far in advance so they can begin planning and saving.
Just Beachy – Photo Save the Date Card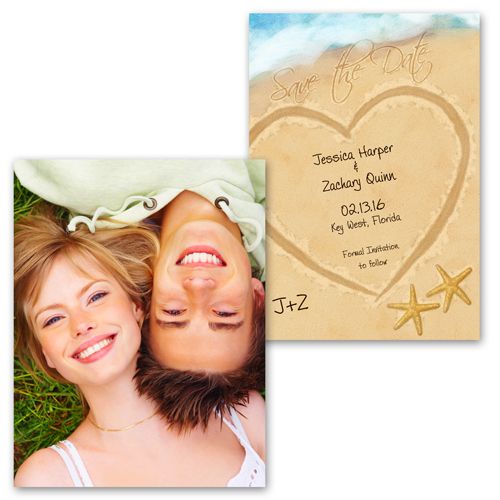 The first three save the dates are available as regular save the date cards or as photo save the dates. We also offer save the date postcards and save the date magnets, which are a huge favorite among today's couples.