Becky and Andrew were married in Montgomery, Minnesota, at Shepherd's Hill Farm. We asked Becky to share a few photos from the wedding day and her inspiration behind creating such a gorgeous look.
"Andrew and I met in college, became friends and started dating about a year later. We laugh all the time, which is why we became friends in the first place 🙂 Andrew and I dated for 6 years so I had lots of time to think about what I wanted for a wedding, which was great because we only had about two and a half months to plan everything (we got engaged July 22). 
Shepherd's Hill Farm is a beautiful property with a hundred-year-old restored barn that fit my vision for the reception and a big space outside for the ceremony. My grandmother offered Andrew my great grandmother's wedding band set from the 40s, which ended up being kind of the inspiration for the whole wedding from the invites to the food and the décor details. Everything sort of fell into place perfectly. Lots of friends and family were involved in different ways (I had lots of help!).
I shot weddings all summer with Erin Benner (Angelic Jewel Photography) and was so happy to collaborate with her on my wedding shoot that fall! We had so much fun with the engagement shoot, too."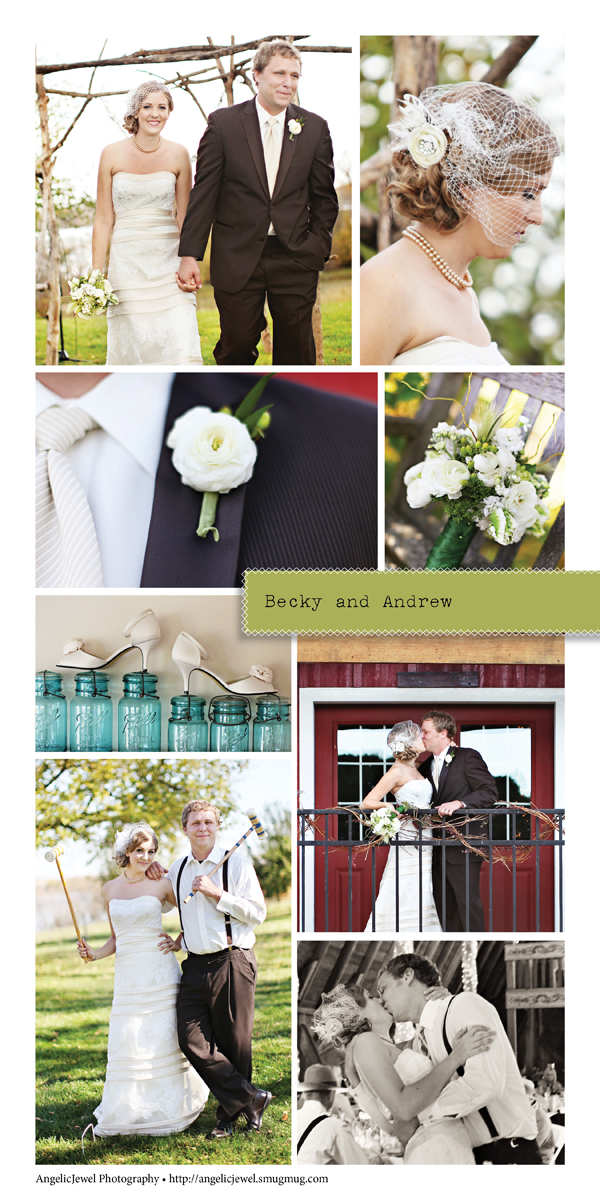 To see more of the adorable wedding details, check back tomorrow!