Yesterday we shared a little about Becky and Andrew's country wedding. Becky and Andrew were married in Montgomery, Minnesota, at Shepherd's Hill Farm. The details for this gorgeous wedding were inspired by a gift from Becky's grandmother – her great grandmother's wedding band set from the 40s.
With such a meaningful gesture inspiring her wedding look, we wanted to share more of the beautiful details with you.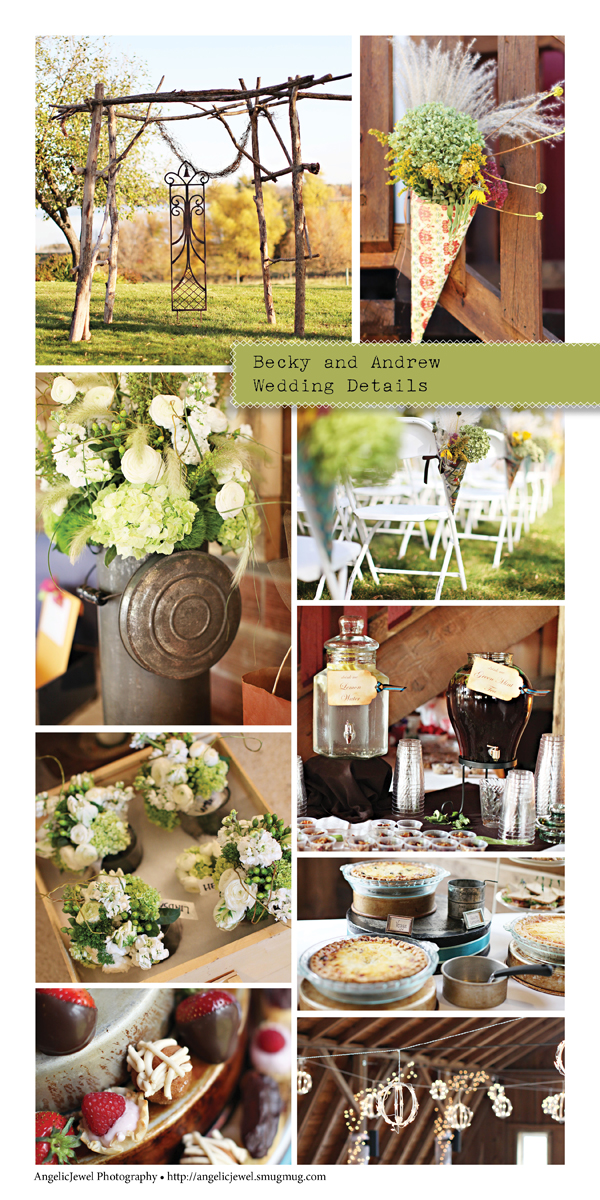 Want to learn more about Becky and Andrew's wedding? Read yesterday's blog post, Real Wedding Highlight: A Country Wedding with Becky and Andrew.