Congratulations to our winner: Jennifer Ampt!

I know bargainista brides out there love to win things for their wedding.  Well here's your chance to win 100 Save the Dates of your choice from Ann's Bridal Bargains in our Proposal Story Contest.  Turn on your creative writing skills, capture a gorgeous photo of you and your fiance, and rally the troops to vote for your story.  Good luck!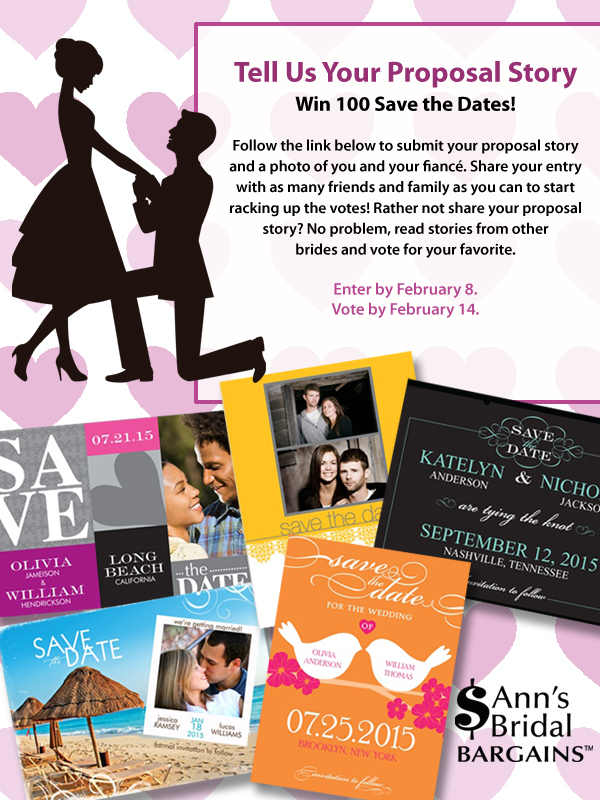 We'll announce the winner on the blog and Facebook on February 16th.  Be sure to check back to see if your story received the most votes!