What says wedding reception tradition more than a wedding cake? Cakes can be personalized inside and out by flavoring, color and design. If you are looking for a few accessories for your cake top and cake table, Ann's has the perfect items to fit your budget. A cake top, cake servers and cocktail napkins are a must!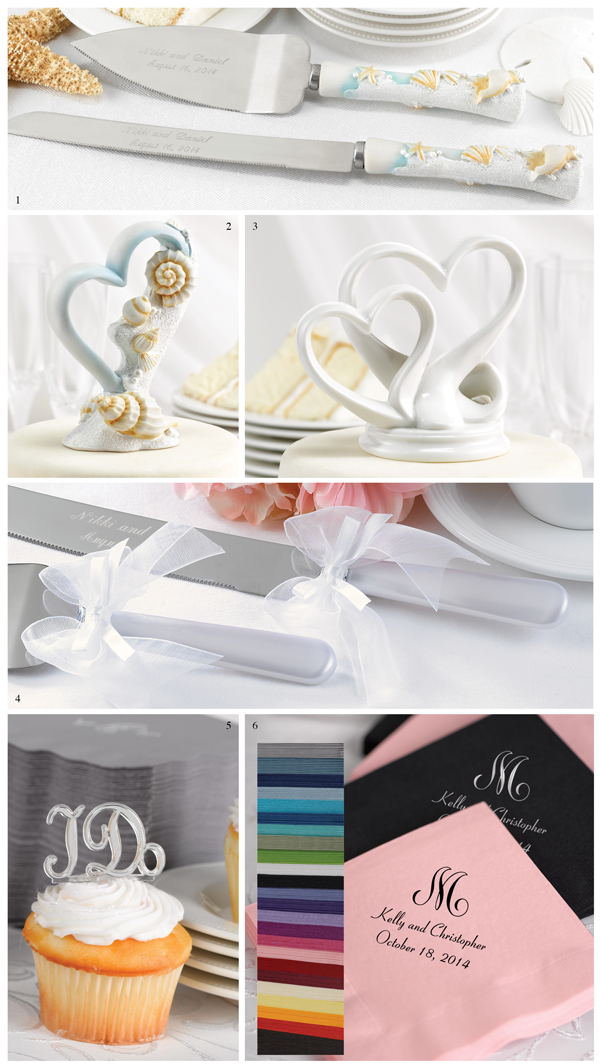 1. Beach Beauties Serving Set        3. Two Hearts CakeTop          5. "I Do" Cupcake Picks
2. Beach Beauties Cake Top          4. Simply Sweet Serving Set    6.  Cocktail Napkins
We found some great spots for ways to save on your wedding cake and dessert. Check out this Pinterest board we stumbled upon. Also check out The Knot's video on keeping your wedding cake cost low.