Every couple learns as they go when it comes to wedding planning but we wanted to put your mind at ease about a few things by highlighting a few common wedding myths and misconceptions.
Myth #1 DIY wedding invitations will save you money.
Don't get me wrong, they can be cheaper but you have to really research all the materials needed and how much those materials will end up costing. In the end, you might find a simple, professionally printed wedding invitation is similar in cost and A LOT less work.
Myth #2 Response cards are still the norm; there are no acceptable alternatives.
This is no longer true. There was a time when response cards were the most acceptable method for responding to a wedding invitation, but today some couples are choosing online response services or providing email addresses and phone numbers on their invitations. Some couples do both response cards and an alternate response method on the invitation. Do whatever you think you, and your wedding guests, will be most comfortable with. Be sure to be considerate of older guests. We recommend providing them a non-electronic way to respond.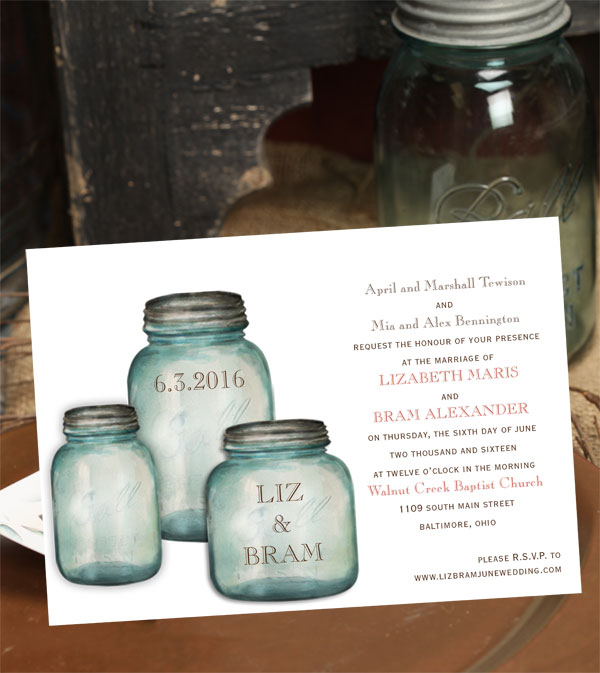 Myth #3 Every guest will respond to your wedding invitation.
People forget and they procrastinate. It's okay. Just assume you'll be making some phone calls prior to the wedding. Ask the person in charge of responses to do this for you. If that person is you, ask your mom or a friend to help make the calls.
Myth #4 You shouldn't have an adult only wedding.
Sometimes the wedding venue is simply not conducive to children, and that's okay. However, we don't recommend including "Adult only reception" on the invitation or reception card. Let your guests know children aren't invited by clearly addressing the invitations to those who are invited. Check out these helpful tips for addressing your wedding invitations.
Myth #5 It's not okay to invite your exes.
Granted, we do believe you should carefully consider if it is appropriate to invite your exes to your wedding, but we also understand that sometimes your exes become good friends or are a part of your close social network. Most importantly, make sure you and your soon-to-be spouse are perfectly comfortable with the idea. If not, don't invite the ex.
Myth #6 You have to invite all of your coworkers or none.
There is no reason to feel obligated to invite all of your coworkers. A wedding is for your closest friends and family. The same rule applies to coworkers.
Myth #7 You should invite people who invited you to their wedding.
Just because you attended someone's wedding doesn't mean you have to invite them to yours. If you're already questioning whether to invite them, they can probably be cut from your guest list.
Myth #8 You should include registry info with your invitation.
Wedding guests are not required to give you a gift, and including registry information with the invitation can make people feel obligated. Place registry information on your wedding website and let your closest friends and family spread the word. The same goes for cash gifts. Tell a few friends and family and let them spread the word. It is never appropriate to ask for cash gifts directly.
9. Plan to give one favor to each guest attending the wedding.
Wedding favors can get spendy and sometimes time-consuming if making them yourself, but one way to cut down on the cost and effort is to give one favor to single guests and one favor per couple. The tricky part is handing them out. We recommend having assigned seating and having place cards at each setting. This way you can provide one favor for single guests and you can place one favor between the place settings for couples. That being said, wedding favors are often sold in bulk. So if you want to make sure everyone gets a favor (and maybe an extra or two), you can probably up the quantity for a reasonable price.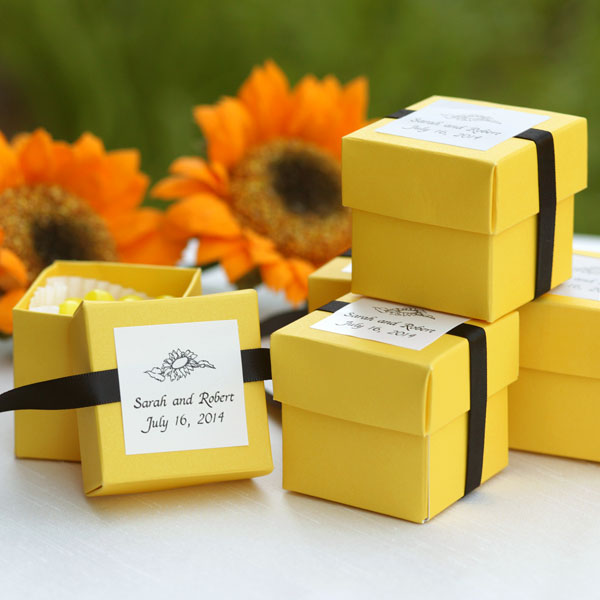 10. Guests should not have to pay for drinks.
Sometimes it's simply not in the budget. Guests aren't going to refuse to celebrate with you because they have to pay for a drink or two. They are there for you, not the bar…hopefully. Many couples avoid the cash bar by limiting drinks to beer and wine, which can dramatically cut down on costs. You could also consider a cash bar but still provide one or two signature drinks and soda for free.
We hope this helps ease your mind as you're wedding planning and you run across some of these common wedding myths. Check back often for more helpful advice, or feel free to comment and leave us a question. We're happy to answer it!