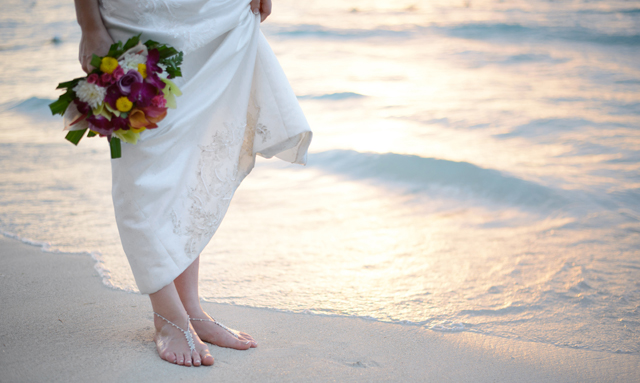 Planning details for a destination wedding, in my experience, is drastically different than a traditional wedding. Unlike most people in the States, Jamaicans are known to be laid back and go-with-the-flow, so that is how I eventually learned to be.
Our wedding package was very affordable, being that Kuyaba is a small, family-owned resort and it is located on a public beach. The $850 package included bridal flowers, a wedding arch covered in fresh flowers, a bottle of champagne, a reservation of half of the restaurant to have our dinner, a Jamaican minister, and all the legal paperwork. The wedding dinner was a separate charge. I used email and an occasional phone call (although we tried to avoid those due to sky-high phone charges) to do all my planning.
The most challenging part about planning was figuring out flowers for the bridal party, as I didn't know what kinds of flowers were available. I ended up just telling them I wanted tropical flowers, with purple and any other colors, and they turned out even more gorgeous than I imagined. We were also able to pick our reception food off their regular menu, which we had tried (and loved) on our first visit there.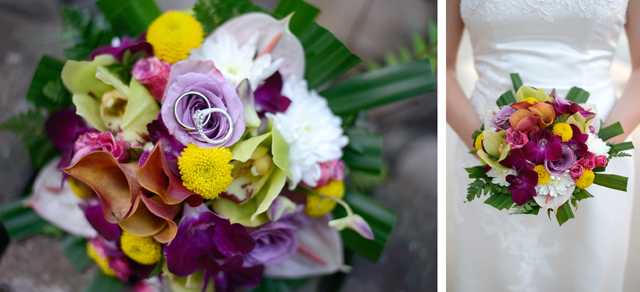 In an effort to save money and at the same time be completely unique, I used Etsy to purchase my jewelry. I found a gorgeous hand-made necklace made with stone from my home state of Minnesota. It was a nice touch of home to incorporate into the wedding. I used my own skills and made earrings to match the necklace.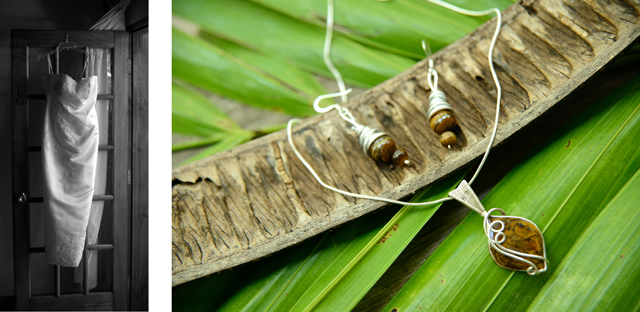 I also found some adorable foot jewels on Etsy, and they went perfectly with the laid-back vibe of our wedding day. I didn't want to mess with shoes at all, since I knew they would get filled with sand, A LOT of sand.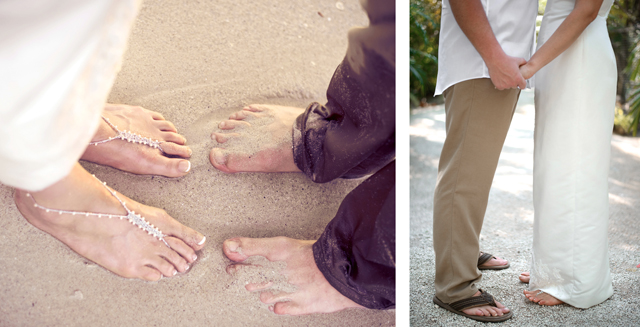 I had found some local salons in the area, but decided this was an area where I could definitely save money. My bridesmaids and I all ended up doing our own makeup, and a good friend of mine did an excellent job styling my hair.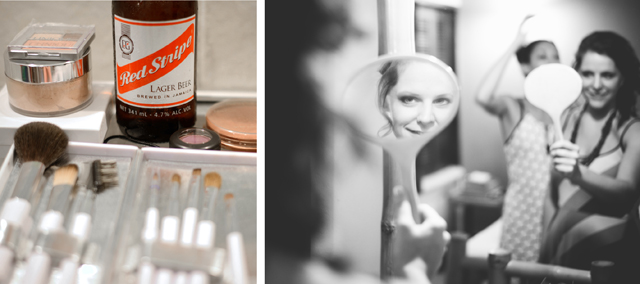 I gave each of my bridesmaids a personalized compact mirror from Ann's, which definitely came in handy during the warm day. Jason gave his groomsmen personalized pocket knives from Ann's, which any man can find a use for.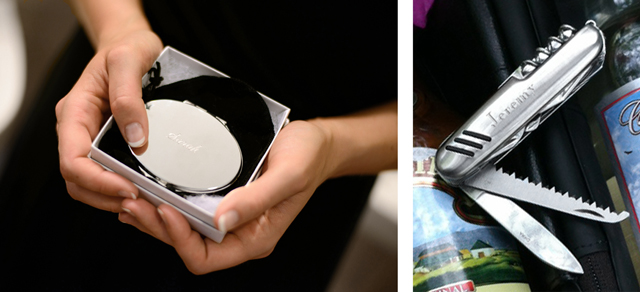 The decorations were effortless, on my part, thanks to all the hard work the Kuyaba staff put into making it beautiful. The dinner area was already set up before the ceremony even started with bouquets of flowers to match the arch. I gave them some white lanterns I had ordered from Ann's, and they hung them up perfectly for me. Guests were also handed program fans from Ann's to keep cool during the ceremony and dinner. I stained the handles back home so they would match the style of my wedding.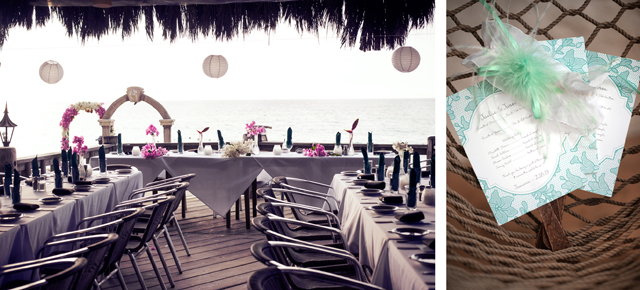 Our arch was adorned with fresh-picked local flowers, and the "aisle" was sprinkled with the same petals and lined with helconia flowers. We wrote our entire ceremony and vows, and made it extra personal by having Jason's talented best friend sing and play "Is This Love" by Bob Marley on his guitar.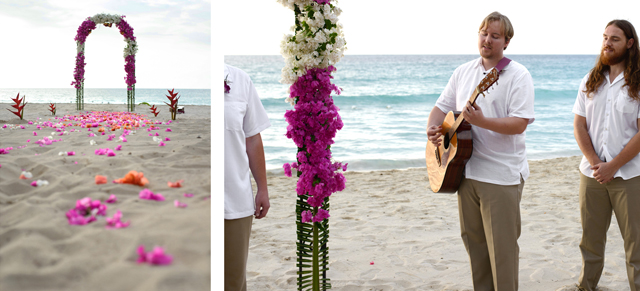 We took a big risk for the dinner entertainment by waiting to plan it when we got to Jamaica. We knew there were always musicians walking up and down the beach playing for money, so we decided to ask one of them to come into the restaurant and play for our guests. We found a talented duo the day before and offered them $100, and they turned out to be a big hit!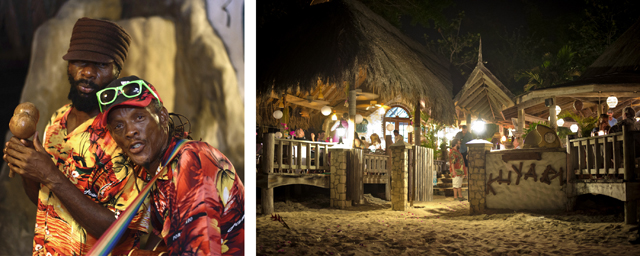 During dinner and music, our guests passed around signature mattes and frames from Ann's and wrote personal messages to us. They turned out to be priceless wedding keepsakes and will be displayed in our home for many years to come!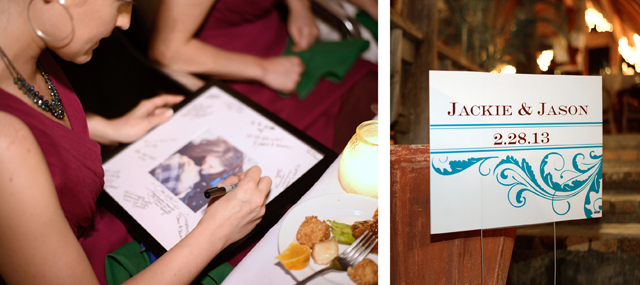 I still feel like having a Jamaican wedding was one of the best decisions I've ever made! Despite travel costs, we ended up spending far less money on our destination wedding then we would have if we had gotten married in Minnesota. As long as you stick to simplicity and are willing to take some risks, your destination wedding can be a great bargain!