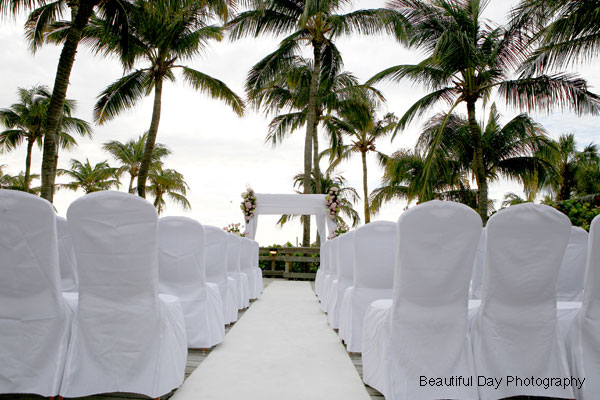 Finally, what you've all been waiting for! We've gathered some excellent tips and advice about how to keep costs down when planning your destination wedding. We hope this information is helpful.
• Book your wedding in the off-season. Every destination has a peak travel season, but that will be far more expensive. Do your research on the destination and its weather though. You may have to contend with less than desirable conditions.
• Plan an on-site wedding, meaning the wedding will take place at the lodge or resort you are staying in. Planning something off-site gets to be difficult and expensive.
• The more events you plan in one location, the more you can negotiate prices and special requests. This is something to consider when choosing a lodge, hotel or resort. Choose one that has a variety of venues for dinners, the ceremony and the reception.
• Choose a location that's naturally beautiful and doesn't require a lot of decorating.
• Work with local vendors rather than importing anything.
• Keep the wedding party small.
• All-inclusive resorts and cruises provide you with accurate costs right away, which is very helpful for planning a destination wedding on a budget.
• Try to do as much planning as possible in one pre-wedding trip. If you can't afford a planning trip, do some serious research on destination locations that are reputable and have excellent wedding packages.
• Ask your phone service provider if they offer an international plan, or what the charge will be per minute. You don't want to incur phone charges while in a foreign location.
• Choose a location that provides as much as possible, such as decorations, table cloths and wedding favors. You want to avoid shipping charges if you can.
• Pack as light as possible to avoid baggage surcharges.
• Many hotels charge a delivery fee for welcome baskets or favors. Deliver these things yourselves, place them at the front desk or hand them out at the rehearsal dinner.
Well, that wraps it up. Are you sad that our destination wedding series has come to an end? Don't be. Now is time for the fun part…shopping!