Kristi and I spent the last few weeks thinking of cute wedding favors for under a dollar each. Although we came up with some fun ideas, our favorite idea was bottle cap magnets. Not only are bottle cap magnets cute and perfect for cheap wedding favors, the presentation of the bottle caps is ADORABLE.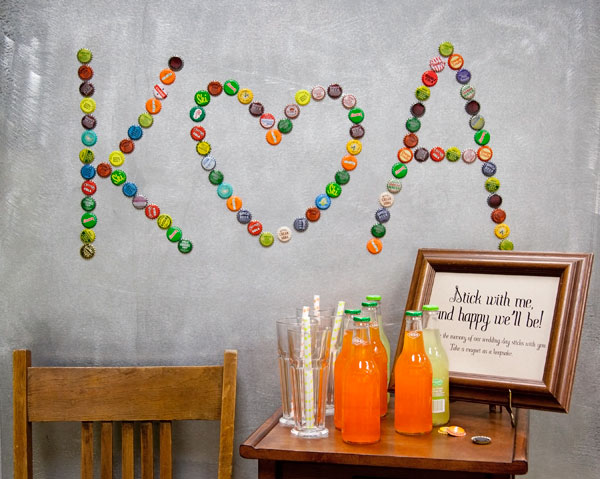 Everything we needed we purchased at our local hobby store. We did find someone selling a ton of bottle caps on Craig's List, but there were far too many for our intended purpose. Here's the breakdown of cost for making close to 100 bottle cap magnets.
Vintage Bottle Caps – $40 for 96
Round Magnets – $16 for 100
Hot Glue Gun – $2.99
Hot Glue Sticks – $4.99
Total Cost = $64
Cost per Magnet = 67¢ (Awesome!)
We purchased bottle caps from the hobby store, but you and your fiancé can easily collect enough bottle caps to make as many favors as you need. Perhaps you enjoy bottled root beer, craft beer, orange soda, grape soda, etc. You can choose your bottle caps based on taste, brand, color or even hobby. Just make sure to give yourself enough time before the wedding to gradually build your collection. Remember to ask friends and family to help you out.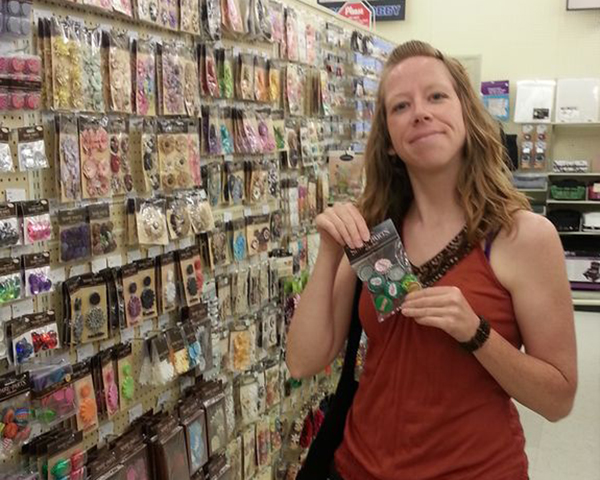 The round magnets are sold in varying strengths. You may want a weaker magnet so it's easier to remove from the board, or be sure to put a little extra glue on the magnet so it sticks out farther than the edge of the bottle cap. Our magnets were flush with the bottle cap, which made it tough to remove from the board.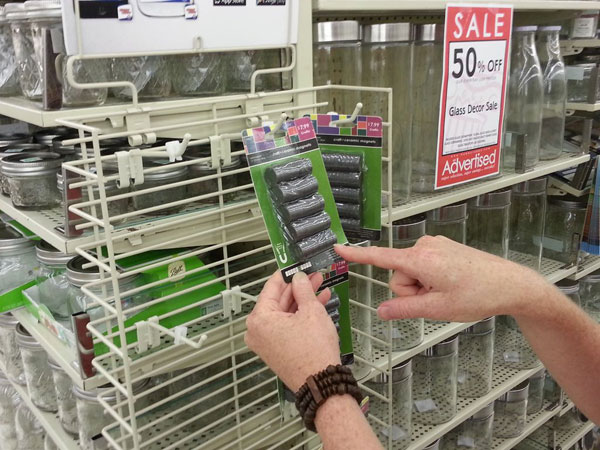 We had a magnet board perfect for this purpose but they are available in a variety of styles at our local hobby store for anywhere from $12 to $30. You could also check home improvement stores for metal sheets or antique stores for metal boards or cabinets that might even have a nice patina or weathered look.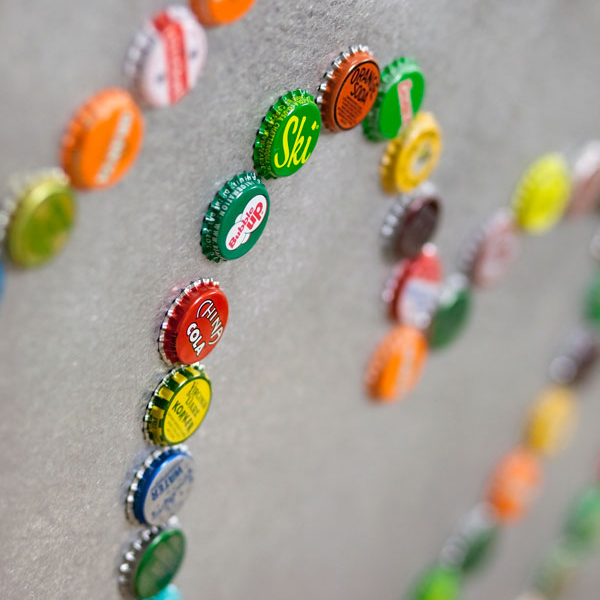 If you're a crafter, you probably already have a hot glue gun. If you're not, no worries. They are cheap and easy to use. Remember to clean the magnets with a wet towel and let them dry before gluing them to the bottle caps.
As for the sign, you can print out any wording you like and find an old frame for it. Our sign says, "Stick with me, and happy we'll be. We hope the memory of our wedding day sticks with you. Take a magnet as a keepsake."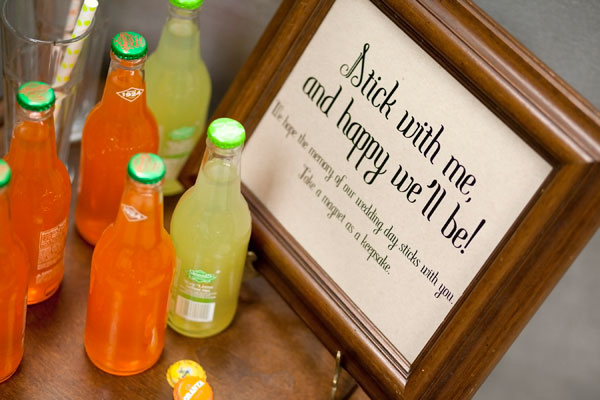 There you have it! Cute wedding favors for under a dollar. Bottle cap magnets are easy to make and fun to display. If you have any other ideas for bottle cap crafts and décor, please share with us and your fellow bargainista brides.