The Ann's Bridal Bargains team recently visited the Junk Bonanza held at Canterbury Park in Shakopee, Minnesota. Junk Bonanza is like a giant flea market and it is filled to the brim with vintage wedding ideas. We're sharing our favorite flea market finds and the most popular trends we found at the show. Shop your local thrift stores, antique stores and flea markets to begin creating similar looks or something entirely new.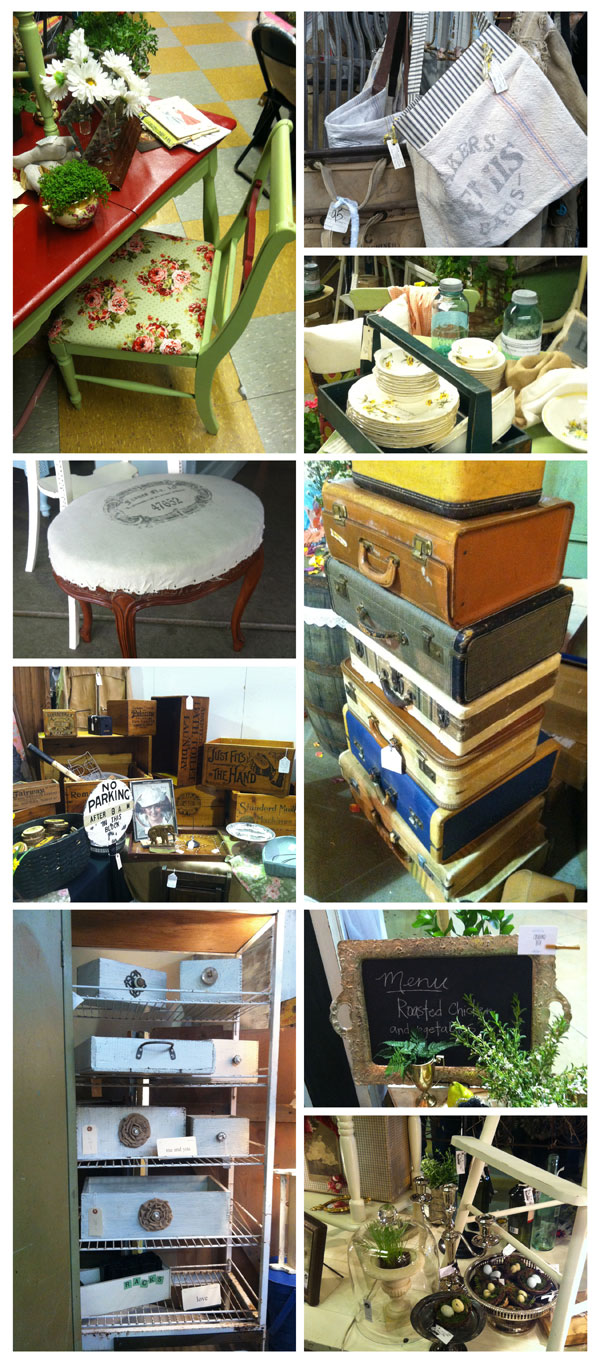 Fabrics
Vintage fabrics are everywhere. Floral patterns are big, especially for wedding, and burlap is still very popular as decoration, totes, pillows and chair covers. We also saw a lot of repurposed flour sacks.
Mix and Match
Mixing and matching chairs and furniture began to trend a few years back, and now we're seeing mix-and-match vintage China patterns as a gorgeous option for wedding reception dishes. This happens to be one of our favorite vintage wedding ideas.
Eclectic Bins
Vintage suitcases, crates, baskets and drawers can all be used as bins at your wedding reception. Guests can put cards and gifts in old drawers or suitcases placed on your gift table. You can also use crates and baskets to hold wedding favors, appetizers, treats, etc.
Chalkboards
You've seen the Pinterest explosion! Now just imagine what a talented group of flea market mavens can do with something as versatile as chalkboards. We saw serving trays, table numbers, menus, antique frames and labels for jars and drinks.
Wedding Reception Decoration
White wash woods and chairs were fairly common as well as lots of bottles and jars in various shapes and sizes. Some of the more elegant centerpieces we ran across were cloche (bell-shaped glass) placed over greens or flowers.
Now it's your turn! We hope these vintage wedding ideas helped inspire your creative side, and we wish you luck in gathering some awesome flea market finds to bring your visions to life.