Hi everyone! I'm Brooke, and I'm a new face to Ann's Bridal Bargains. I focus on online marketing for Ann's, but I'm not here to talk about work. Let's talk about something more exciting – I got married! I think now is the perfect time to introduce you to my (now husband), Travis.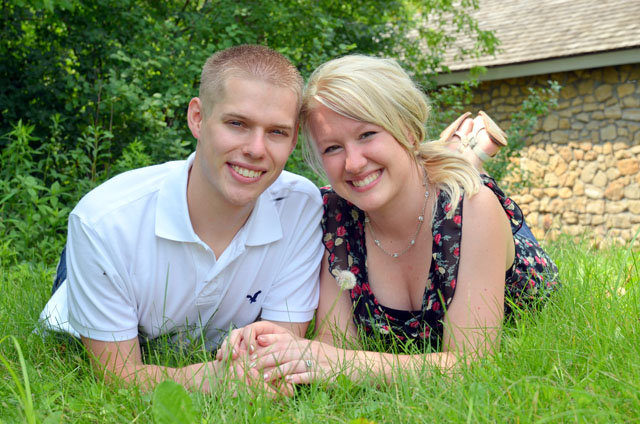 Travis and I's relationship sounds just like a typical high-school romance, except neither of us knew what it would turn into! We started dating the first day of my freshman year in high school (I know, typical). However, there was a twist: I was the one who asked him out…by writing a note! I guess you could say the rest is history. We've been inseparable ever since.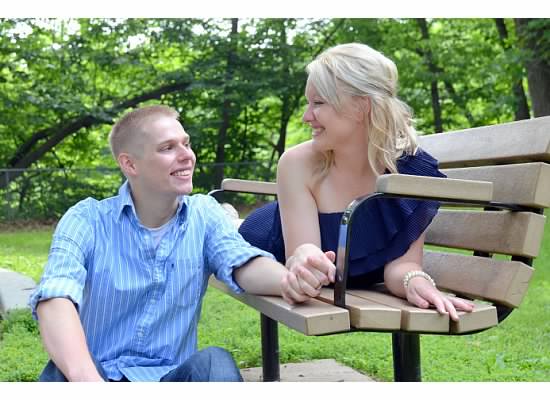 Travis and I got engaged on February 4th, 2012 after more than 6 years of dating. Travis did the responsible thing and asked my dad right away. He took my dad out to coffee (my dad hates coffee!) and talked for about two hours. After hearing that my dad teared up a bit during the visit, I knew that I had my parents' full blessing. We set the date for May 18, 2013 — plenty of time for a college student to plan her dream wedding!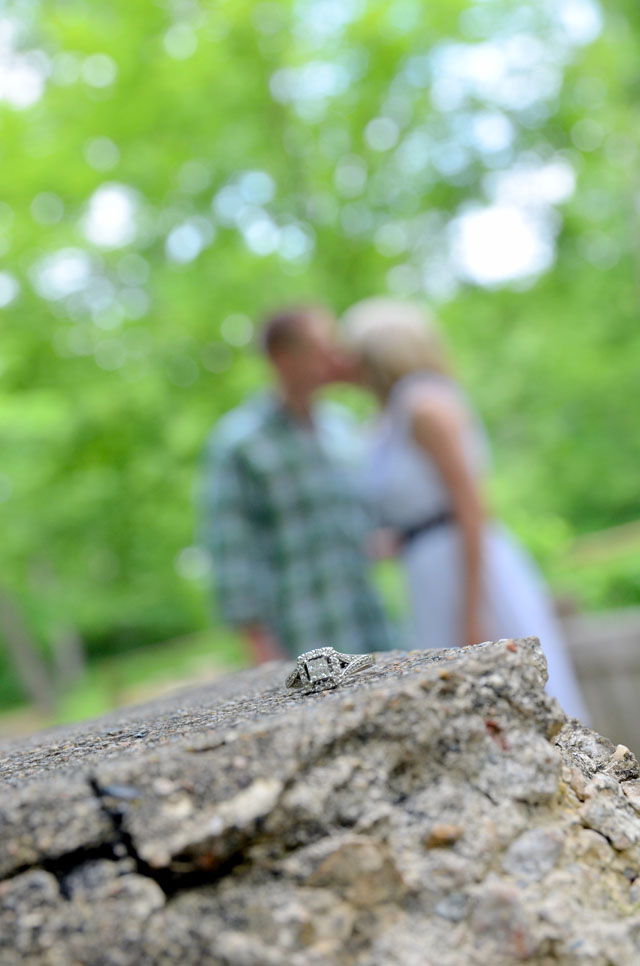 For our engagement pictures, we wanted to hire someone we knew and felt comfortable with. Believe me, there is nothing more awkward than being told to kiss each other in public by a stranger! We picked a friend from college. She was a senior when I was a freshman, and had recently started her own business called Elise Photography. She had taken pictures of us before, and we fell in love with her work. We knew that no one else was right for us! We also wanted to have our pictures outside — we're both outdoorsy people and it was the most fitting. We picked a great park nearby and thankfully for us, the weather was beautiful (despite the humidity!).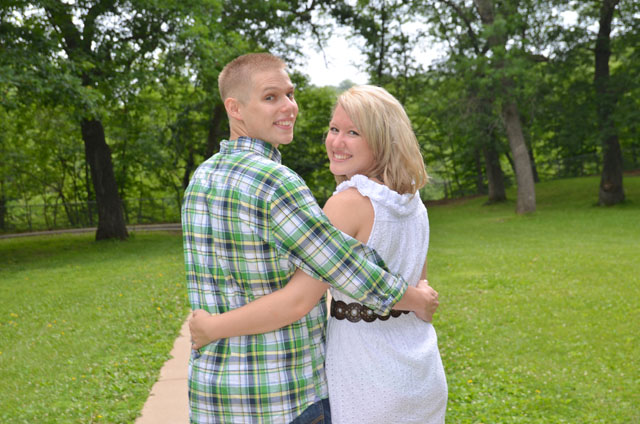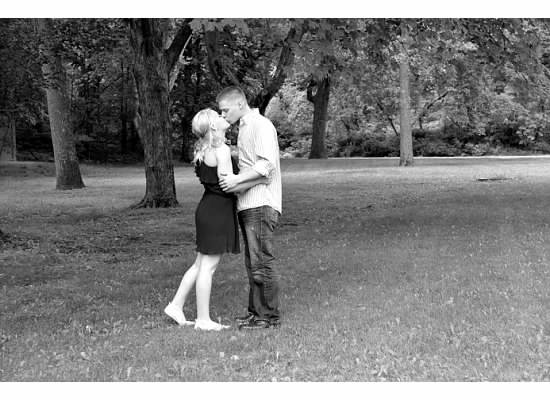 Images courtesy of Elise Photography.