I love wedding planning – anything and everything about it. I've always been the person my friends would come to for wedding planning advice, so when I got engaged, I was so excited it was finally my turn!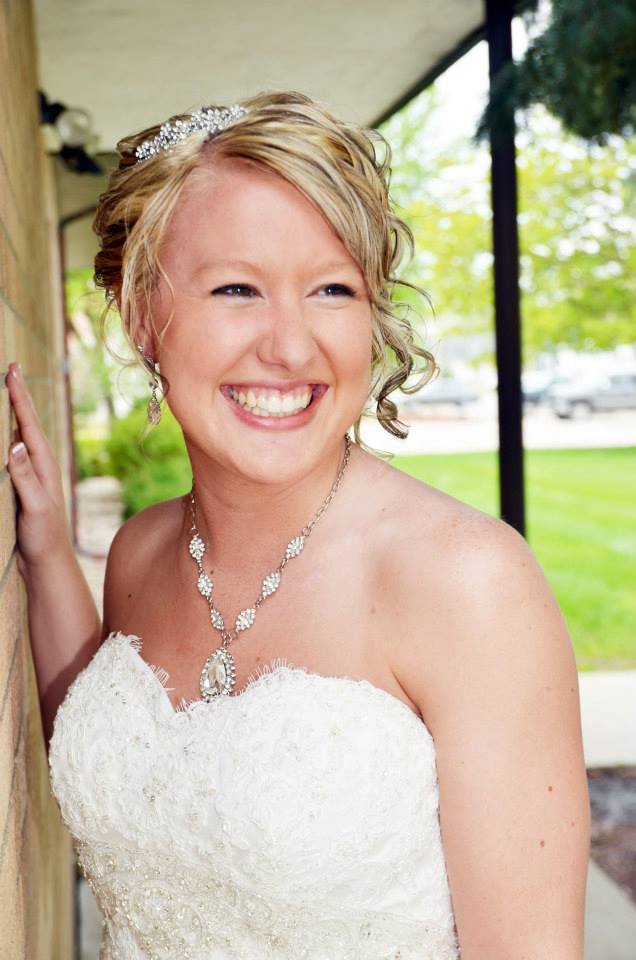 The Planning
We were engaged for about 15 months, giving me plenty of time to plan (or so I thought!). I was still in college, which meant school, an internship, work, and wedding planning kept me plenty busy! I'm pretty organized, so I didn't get too stressed out. Plus, I had the greatest help I could ask for — my parents. Yes, BOTH of my parents. You don't see too many dads get involved with planning but I'm a "daddy's girl," so he jumped at the chance. He came to every vendor meeting from decorating to catering. It helped that I lived only 30 minutes away from home.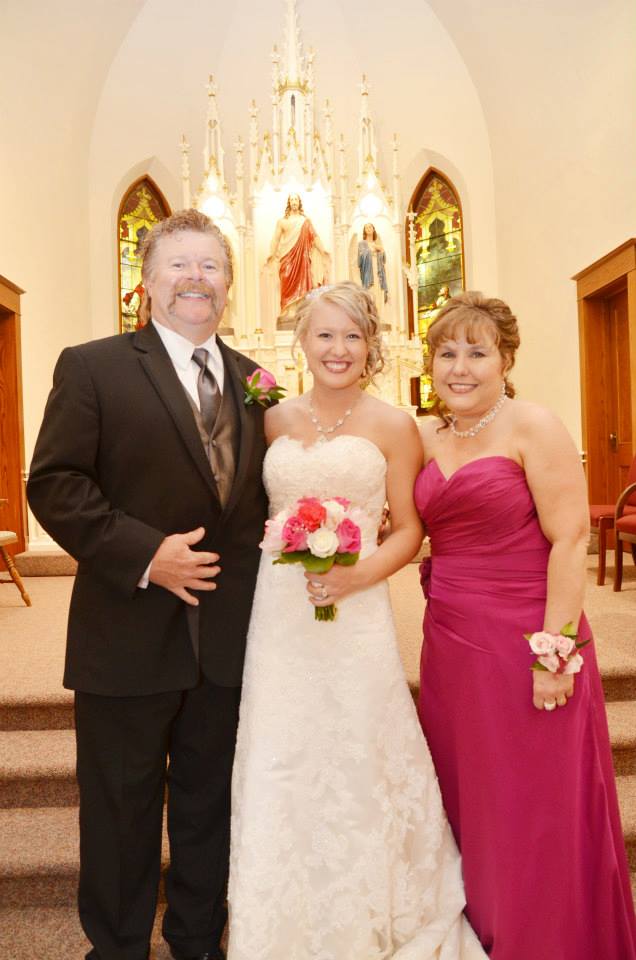 The hardest part of the wedding planning was the food. My family loves to eat, so naturally it was hard for us to decide what we wanted to serve our guests. We went with a buffet style because it satisfied all of our wants and it accommodated our guests with food allergies. We saved money by not having to pay for a plate service. We also saved money by having our host and hostess serve the wedding cake.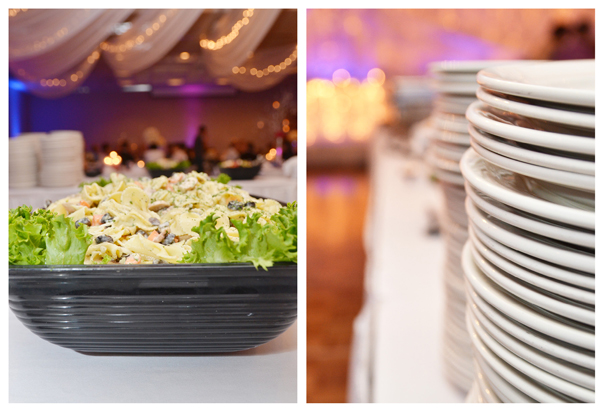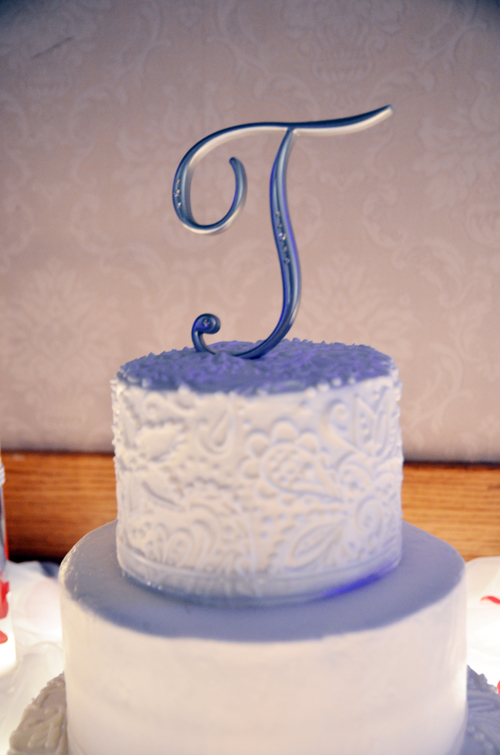 The easiest part of the wedding planning was choosing our photographer. I met Jenn, owner of ElisePhotography, at college. She was a senior when I was a freshman, and shortly after she graduated, she started her own business. Jenn had taken photos of Travis and I before, and we loved the way they turned out. She has such a neat and unique vision, which made our photos stand out from "traditional" photos. Plus, she's got such a great personality! The day of the wedding, she told me she "always cries at some point at every wedding" she shoots. To me, that shows she truly cares about her clients.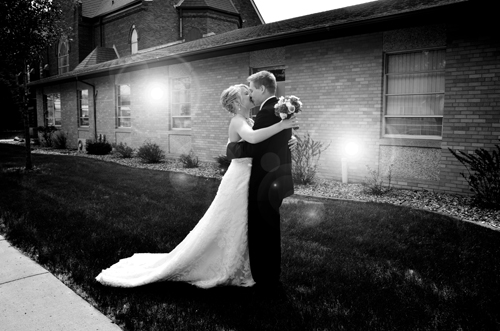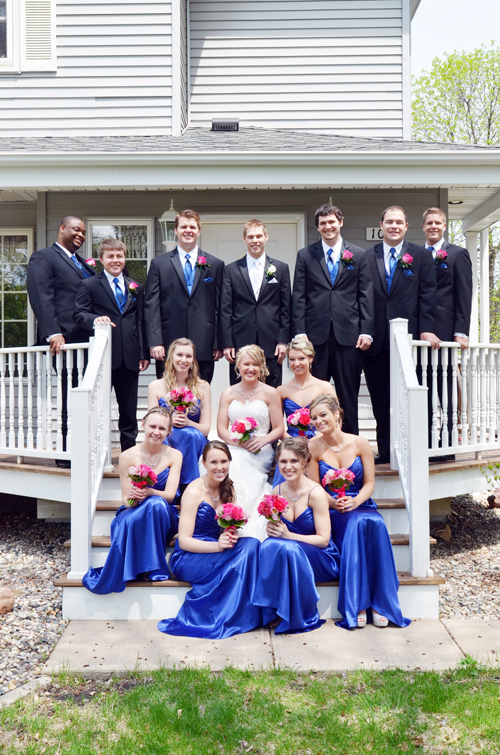 The one part that we decided to splurge on was our DJ. I knew right away that we wanted our guests to be entertained all night, and picking the right DJ was very important to us. We loved our pick! We had an MC and a DJ, which was a little more expensive but they kept the crowd entertained! We played little games throughout the night, which were a huge hit.
Decorations
I didn't have a theme starting out, but with my choice in dress and decorations it turned into a "bling" theme of rhinestones and diamonds! If I would've had the time, I would have definitely gone the DIY route, but still being in school made that difficult. I would've spent hours that I didn't have trying to make centerpieces, etc. Hiring a local decorator was affordable and saved us a lot of time. We were amazed with her work. She was great from start to finish. She took my fairy-tale dream and made it into reality. We got so many compliments on the décor.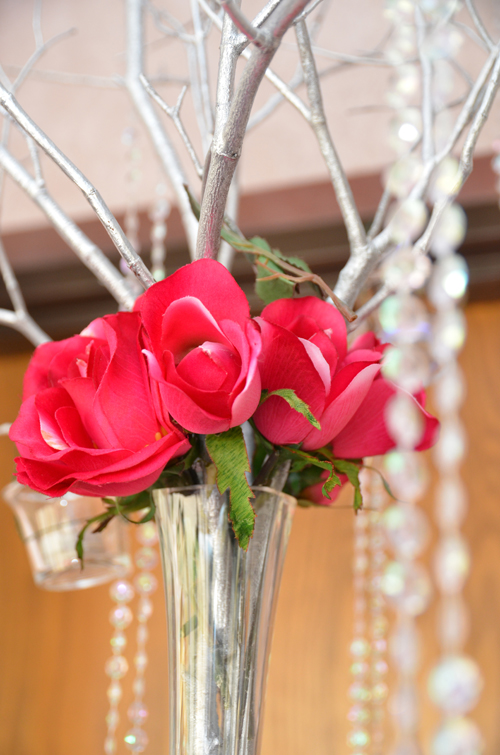 Our ceremony decorations were done by one of my mom's co-workers, which also saved us money. She doesn't have any daughters so she really wanted to help! She was so great, she really should be a professional!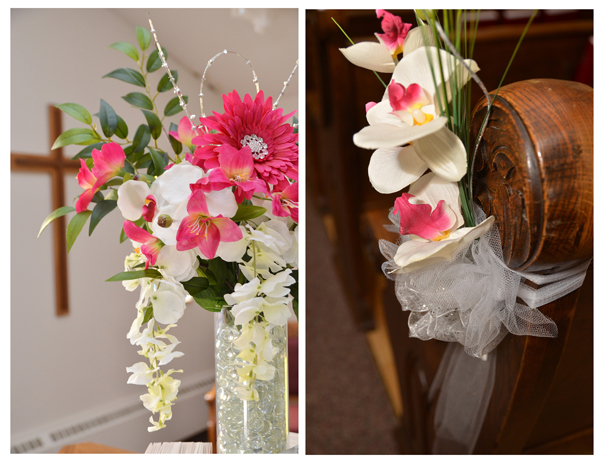 We went to our local floral shop (right down the street from my church) and they handled all of our flowers. We had real bouquets and flowers for the whole wedding party, plus a few bouquets at the altar. We used fake flowers for the reception because it was less expensive.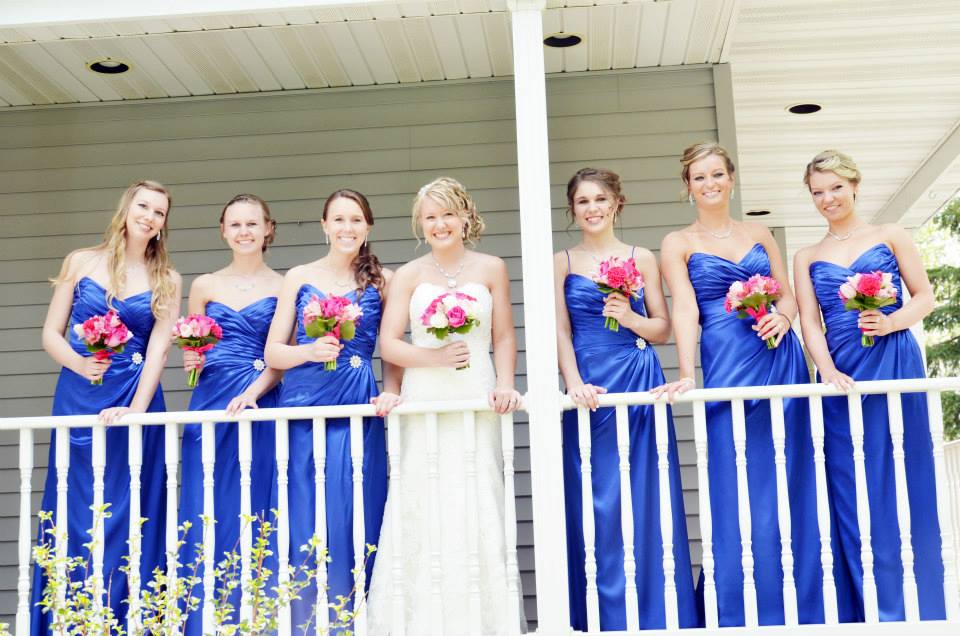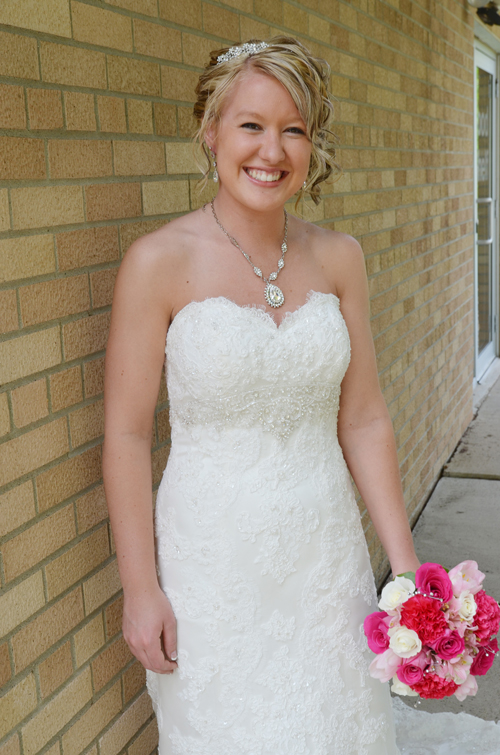 Would I change anything about my day? No. Everything turned out as I thought it would! If you plan on having a big wedding, make sure you're realistic about the big picture and costs, and remember, there are still plenty of ways to save!