Introducing our newest blog series – Dress up Your Invite! This series is dedicated to turning nice wedding invitations into amazing wedding invitations. We'll feature a popular wedding invitation from Ann's Bridal Bargains along with 4-5 different ways you can add embellishments to dress it up.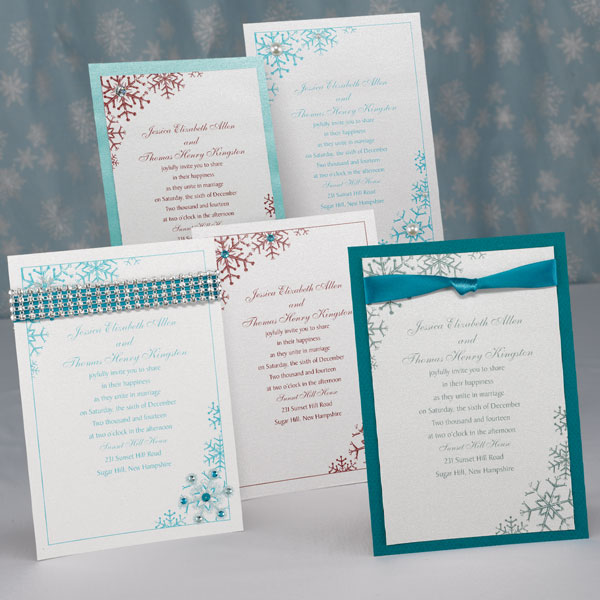 Today we're featuring a winter wedding invitation called Snowflake Sensation. The wording and intricate snowflake designs are printed using thermography, an affordable printing process that results in beautiful raised lettering. There are multiple paper options to choose from — we chose the shimmer paper for an extra touch of elegance.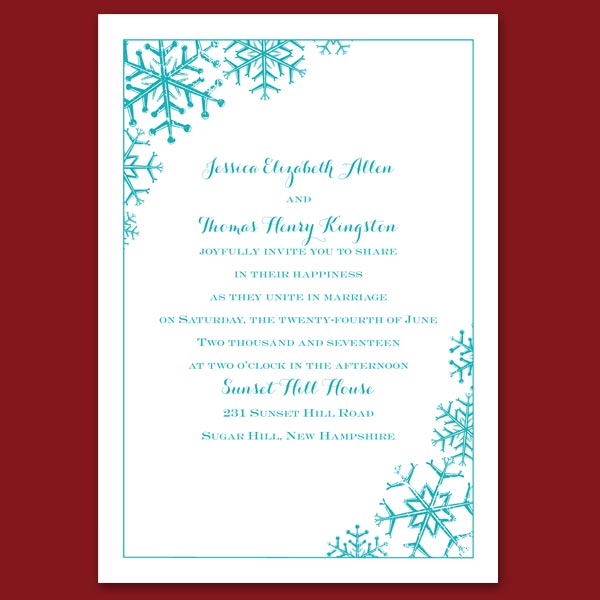 Just the invitation.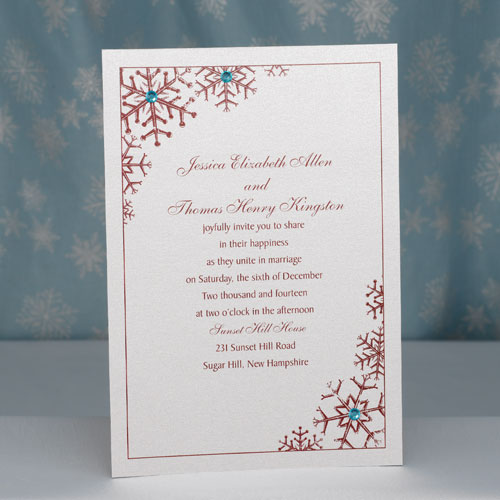 Red ink with aqua rhinestones.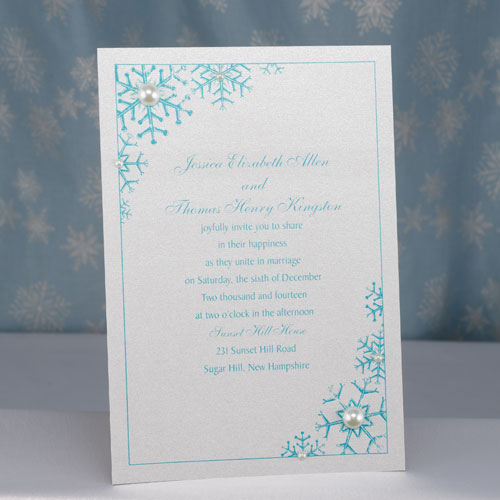 Aqua ink with pearl stickers.
Red ink with aqua backer, clear rhinestone and snowflake sticker w/rhinestones.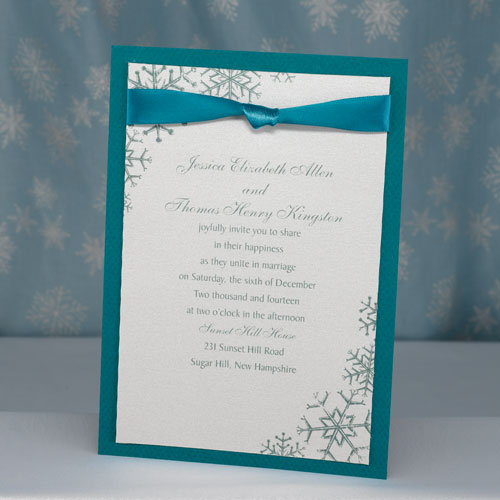 Silver ink with peacock backer and peacock ribbon.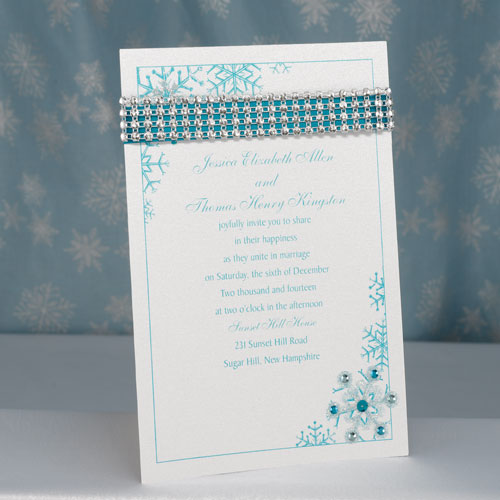 Aqua ink with peacock ribbon and rhinestone ribbon.
Bargain Tip: Browse your local hobby stores and department stores to touch and feel the embellishments, but then purchase online to save money.