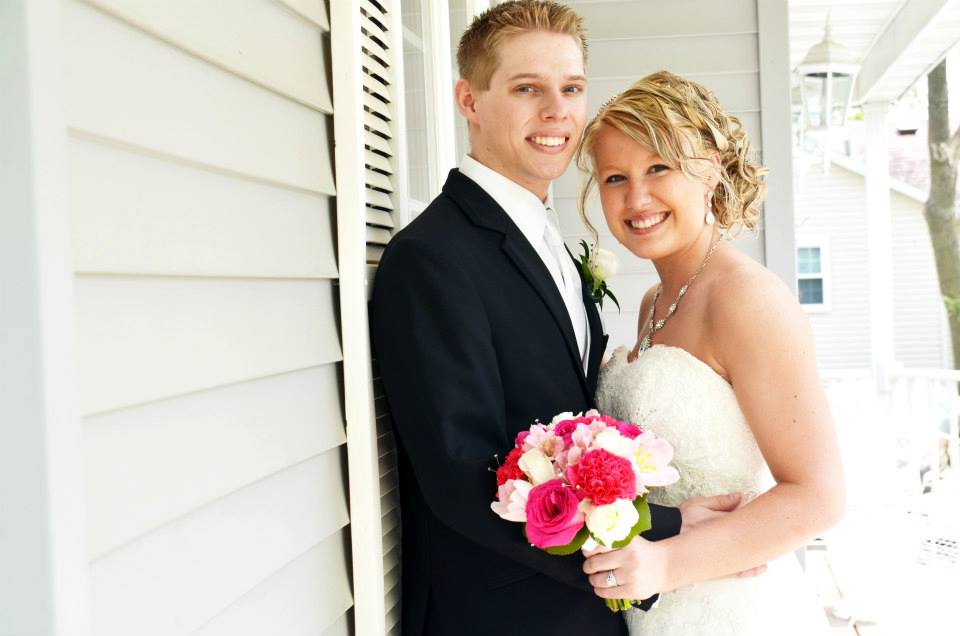 I was first introduced to you about a month ago, when I shared my engagement pictures of Travis and me. Well, I just got my wedding pictures back and I couldn't be more ecstatic! I couldn't wait to share them with you.
Travis and I got married on May 18, 2013 (two days from my birthday!) at my hometown church in a small rural area. We both knew my pastor really well since I am very involved in my church. Although I'm from a small town, there was nothing "small" about my wedding. We had almost 300 guests, but that doesn't mean we broke the bank! We found ways to save wherever we could, and we still stayed within our wedding budget.
The Big Day
We couldn't have asked for a better day. The weather was perfect, and there were only a few minor slip-ups, which nobody noticed except for me. Our photographer, Jenn, did a great job of capturing our day. She knew from the get-go that I LOVE pictures, and I'm very detail-oriented. She wants to make your vision her vision when she's photographing you — one of the many reasons we went with her. There were some specific shots I wanted (especially the scene from the movie Bridesmaids — my favorite movie!) and she was more than happy to do them.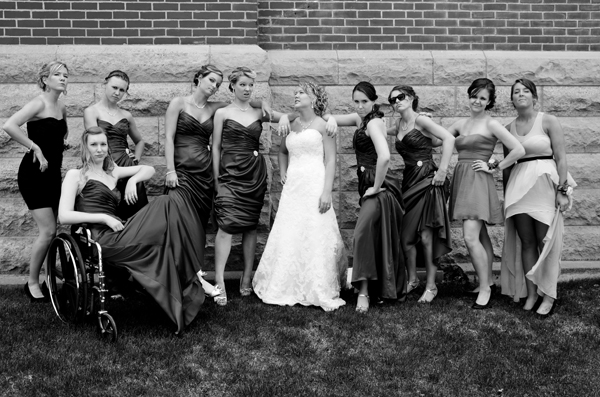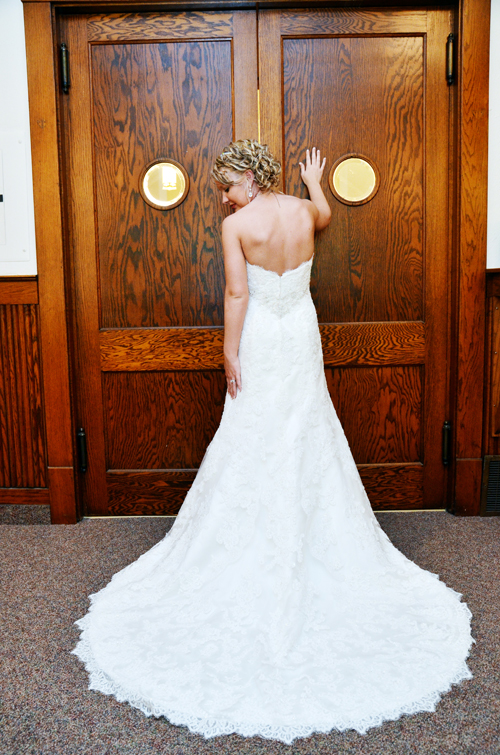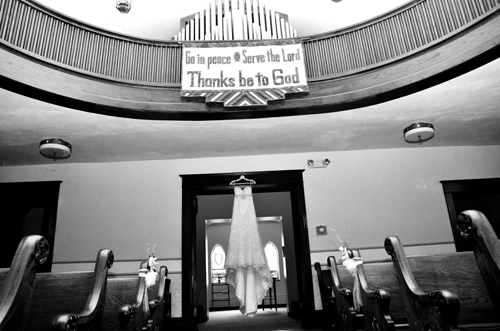 Yes, I did have my dogs in my wedding. I treat my family's German shepherds, Harley and Chopper (can you guess that my dad is into motorcycles?), like my children. My pastor was so great about letting me have them there to take pictures. They clean up nice for farm dogs, don't they?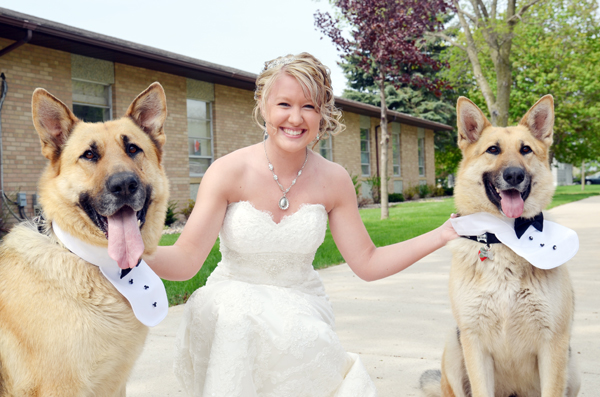 Our reception was everything we could've hoped for. We had guests sign a photo board
(from Ann's) along with a photo guest book that I made online. For Travis and I, we had the "I Do" toasting flutes (also from Ann's) at the head table. They were really cute and added a nice touch to our reception.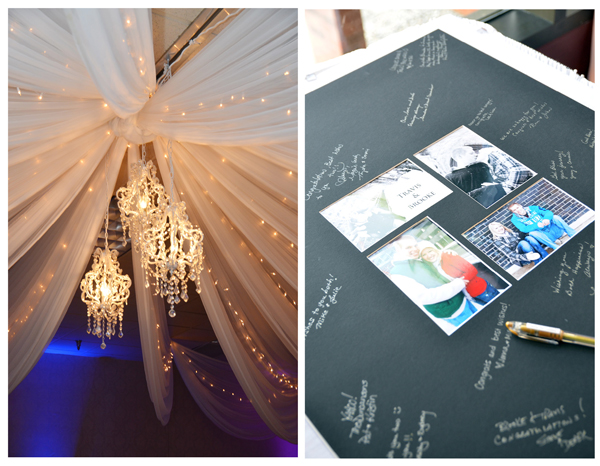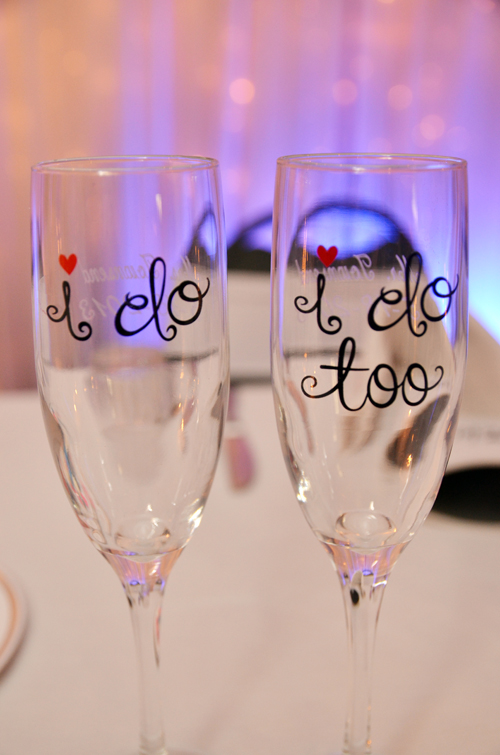 Make sure to stop back on our blog tomorrow to hear about my planning process, as well as more pictures from the big day!