I love when engagement photos have a unique and interesting backdrop. So when my friend Steve from Steve Harvey Photography told me about his recent engagement photo shoot in downtown Minneapolis, I was excited to take a peek.
The subjects of the shoot were his friends Keira and John, who were engaged last spring. After meeting through an online dating site, the two had their first date and could tell it was the first of many, many more. They instantly felt comfortable around each other, and it is easy to see in their engagement photos! Keira also appreciates the love John shows toward her daughter, and they can't wait to spend their lives together as a new family.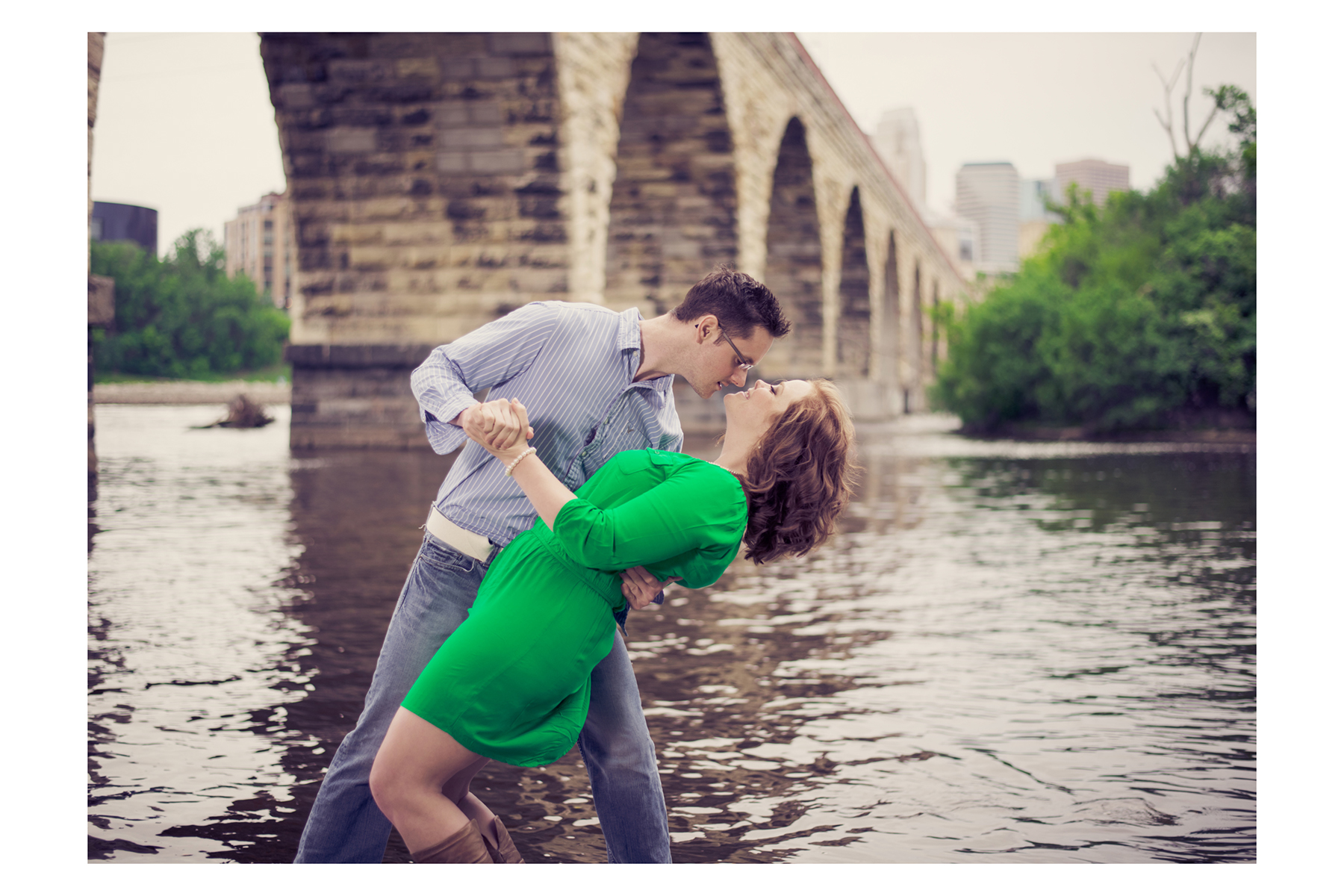 Keira and John have taken many strolls on the Stone Arch Bridge in Minneapolis, which is an awesome structure with lots of character and a fantastic backdrop for photos. 
After stumbling upon a cool wooden staircase, Steve was able to capture their romantic and silly sides.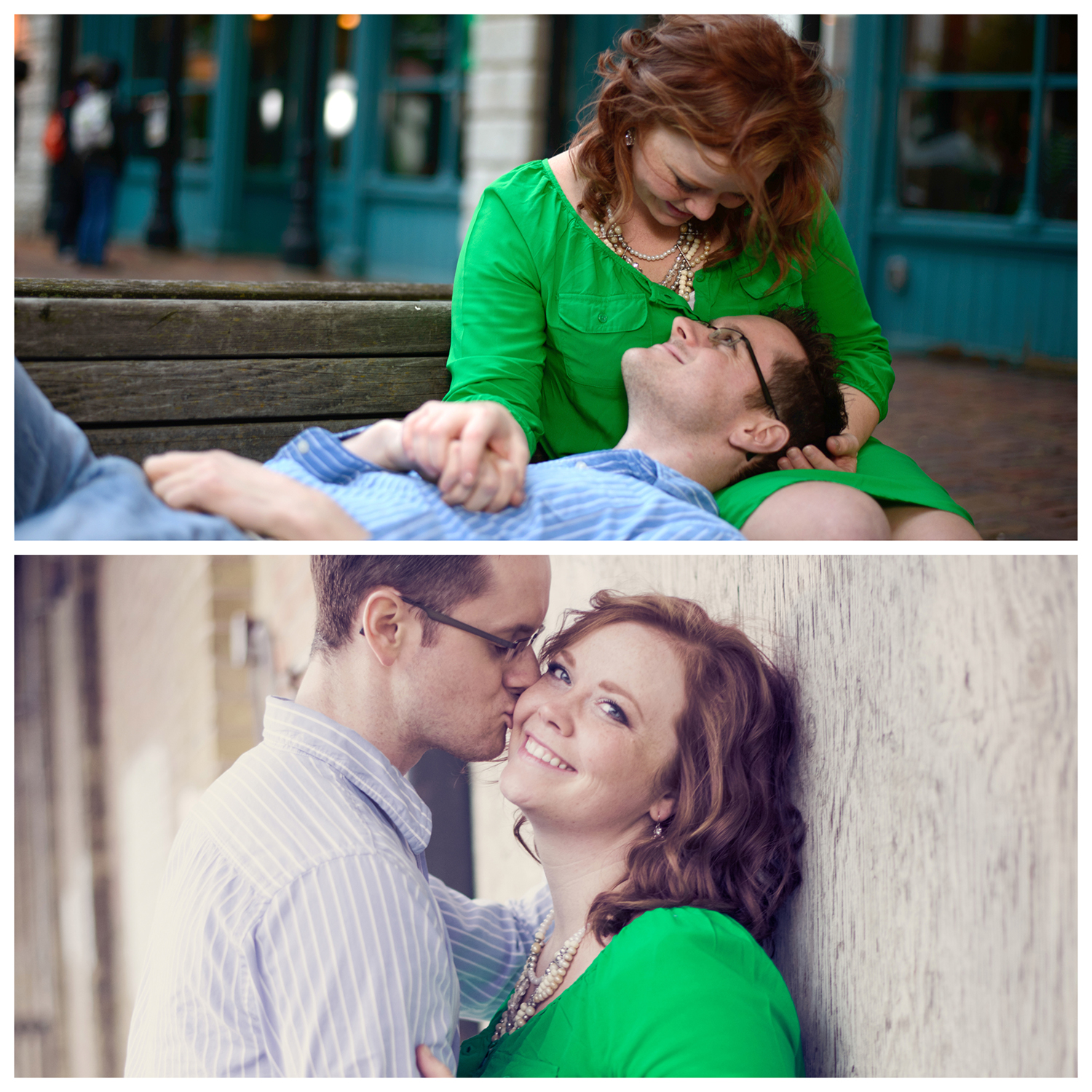 Beautiful downtown Minneapolis is filled with places where they share many memories.
I love these! The colors, lighting and brick road make everything perfect.

What's more romantic than snuggling under a blanket with the love of your life?
 As you can see, the right locations can really enhance your engagement photos. Thank you to Steve Harvey Photography for the fabulous pics and congratulations to Keira and John!