Featured Invitation:  Exhilarating
The combination of aqua and pink is perfect for just about any wedding any time of the year. Today we've chosen to feature brighter shades of each color, giving it a vibrant, charming feel.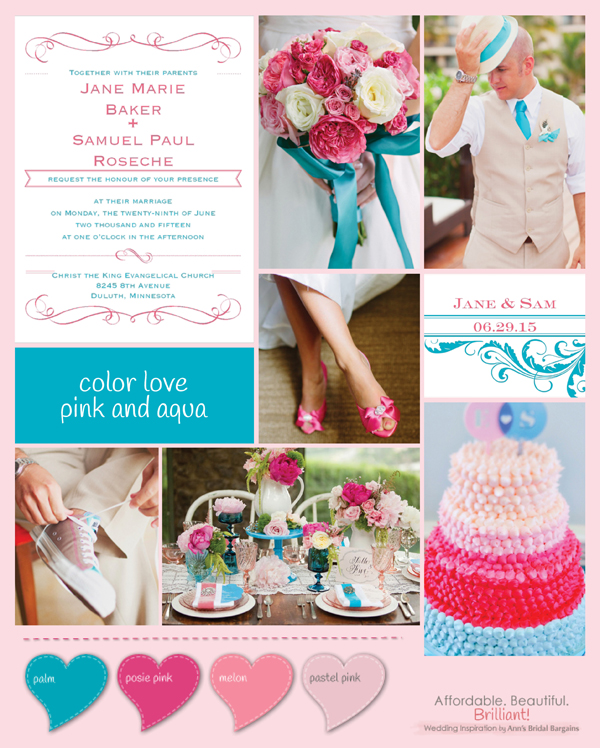 Here are some ideas for making aqua and pink fit your desired wedding look.
• Use a floral motif in your décor in the spring and summer to create a casual and romantic feel. (Try adding peonies to your floral arrangements for a unique and whimsical touch.)
• Use a patterned or geometric motif in your décor to create a formal yet modern feel. (Hounds tooth is quite popular right now.)
• Use accents of filigree or damask in darker colors to give your look a formal feel.
• Establish different moods by adding a third color to complement your pink and aqua theme. (Black and navy are dramatic colors that reflect a formal sense of style. Khaki, tan or beige creates a casual feel. Shades of green are great for an outdoor wedding.)