There are few wedding venues as romantic as the vineyard, and we absolutely love this intimate vineyard wedding photographed by Melanie Soleil Photography.
Molly Manning and Nick Guisinger planned a northern California destination wedding at her family's vineyard in Grass Valley. The decorative details are adorable! And, of course, the setting was gorgeous.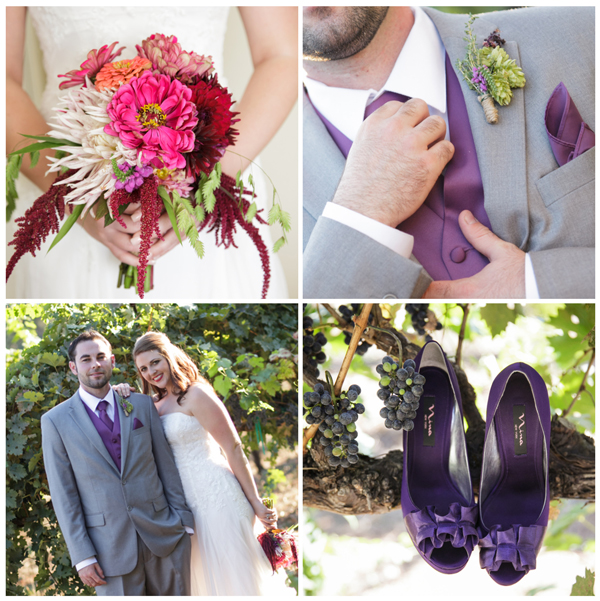 Gray and grapevine purple make up the color scheme for this vineyard wedding. Pops of brilliant colors like pink, red and orange create an unforgettable wedding bouquet.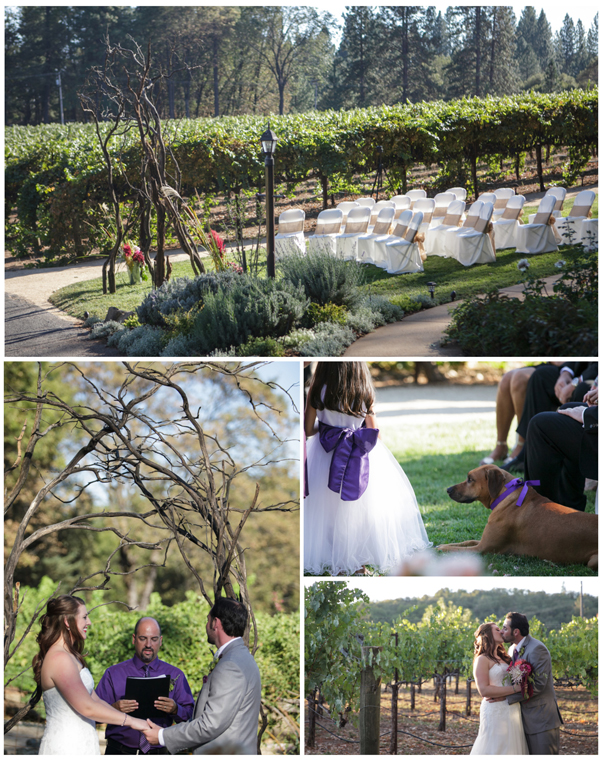 Rows upon rows of grapevines become the backdrop for this simple but elegant wedding ceremony. The whimsical arch of tangled wooden branches is stunning.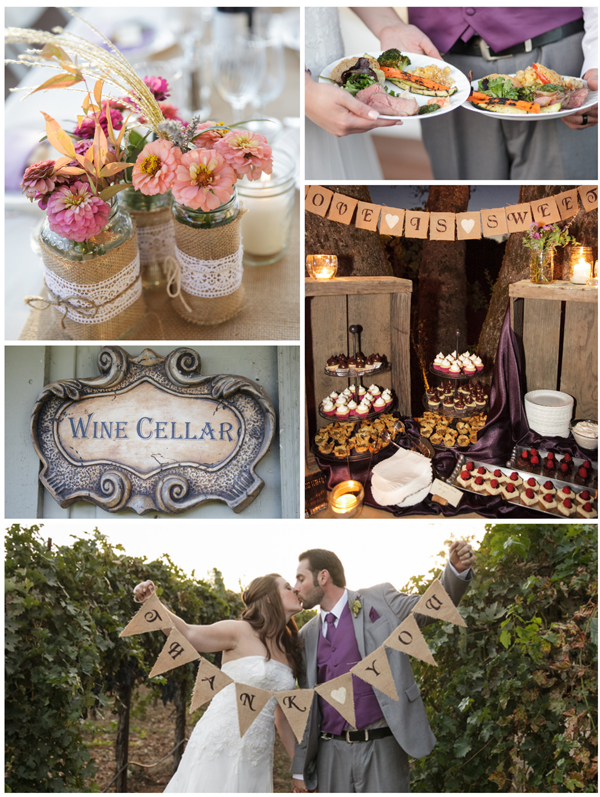 The rustic wedding decorations sprinkled throughout this vineyard wedding reception are fabulous. Canning jars, burlap, lace and wooden crates create the perfect atmosphere for romance and relaxation.
Thank you to Melanie Soleil Photography for providing these beautiful photographs.