In honor of Veteran's Day, we're featuring a real wedding — military style! Meet Blake and Maurina Rondeau. Their friendship began in eighth grade band class. After being friends for quite some time, Blake asked Maurina to be his girlfriend in the stairwell of their high school. The two would remain good friends through high school and post secondary endeavors.
In 2010, Blake came home to Minnesota from being stationed as a Marine in Camp Pendleton, California. While home on pre-deployment leave, he asked Maurina to coffee at the Caribou Coffee shop they had often visited throughout high school. They were only supposed to talk a couple of hours, but the hours turned into an all-day event. Later that night they went to Wild Bill's and danced the night away until finally they had to separate. Blake leaned in and kissed Maurina as the snow fell and they said their goodbyes.
Blake was deployed overseas for ten months while Maurina finished college. They Skyped and sent letters to one another as often as they could. She kept him motivated with care packages from home and he would try to call whenever possible. She was waiting at the airport with his family when he made it home from deployment. They had managed time and distance and made the pledge to never separate themselves again.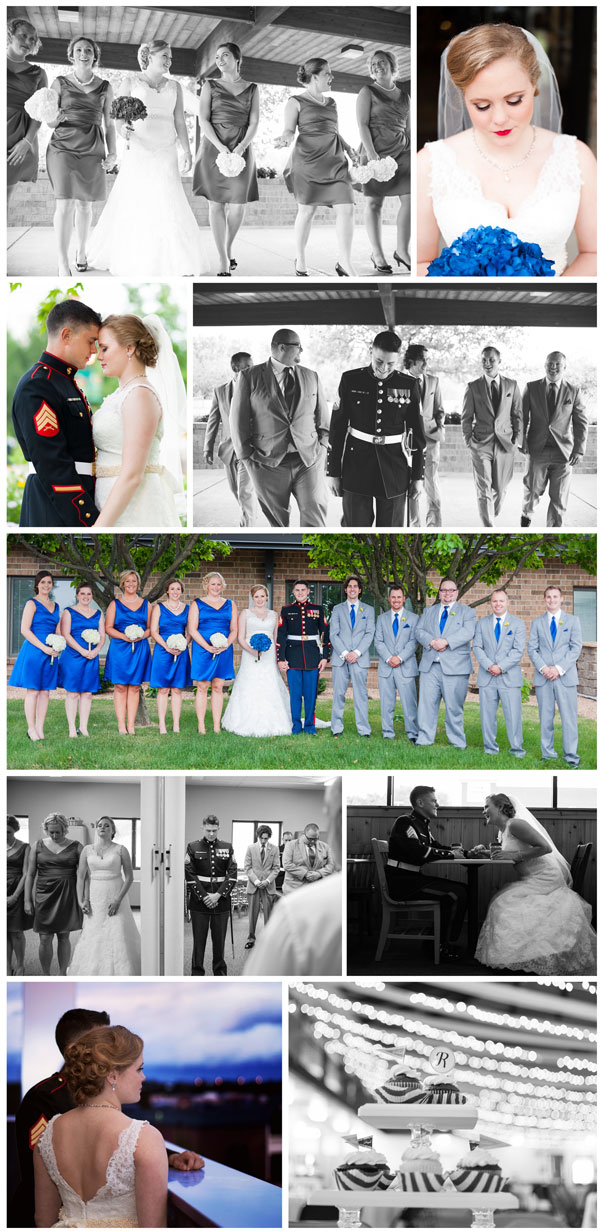 They were married on an unusually cool day in July of 2013. They ran in and out between rain showers to capture as many pictures as possible. The ceremony was held in Eagan, Minnesota and the reception was held at the Burnsville Performing Arts Center. They had just over 250 guests attend and it made for a loud and joyful reception.
Thank you to Meg Ann Photography for sharing photos of Blake and Maurina's beautiful wedding.