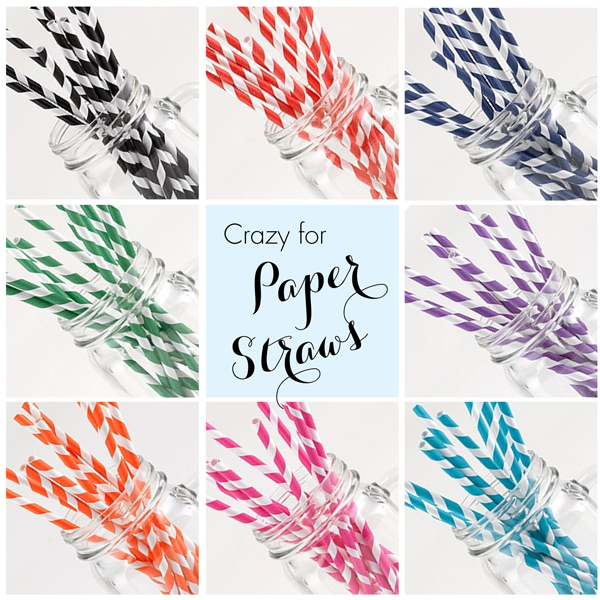 You have probably seen paper straws everywhere lately. We love them! Striped straws are an inexpensive way to add color and retro fun to weddings, birthday parties, weekend gatherings and holiday get-togethers.
Dress them up with DIY paper flags, tie them with bakers twine to a lemonade bottle or just place them in canning jar mugs and let guests enjoy a cold drink. Straws also work great as "cake pop" sticks pushed into chocolate dipped marshmallows. You can even make unique favor tags by punching a hole the size of the straw and slipping it over.
Ann's sells paper straws in seven colors and you can get them in bulk, which means no more running to four different craft stores to find the quantity you need for you r event!
Photo credits: ‪greenweddingshoes.com, ‪lover.ly, ‪party-wagon.com, ‪thegirlinspired.com