A popular trend in weddings is to host a domestic destination wedding at a favorite place or landmark, and if you love the East Coast or just the whole nautical theme, you're going to love what we've done with our favorite nautical wedding invitations.
We've added some DIY flair to the very affordable, Anchor Accents separate and send invitation. Do you know what a sep and send is? Sep and sends come with two detachable enclosure cards (response card and reception card) on one convenient sheet. They also come with invitation envelopes and response card envelopes for a complete stationery set. Everything you need, one low price — NICE!
Add some color to your invite by punching a hole below the anchor and pull thru 2 colors of 5/8" satin ribbon. Secure the ribbon to the back of the invite with glue dots. Trim the white border off this invite and add a scrapbook paper backer. Attach the backer with glue dots in each corner.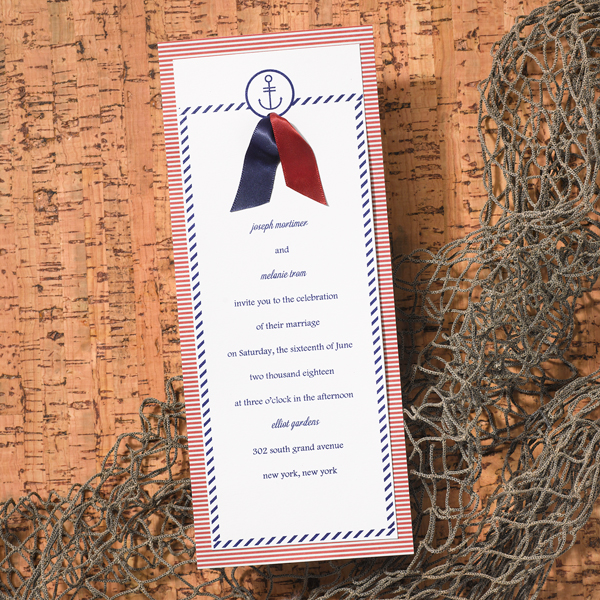 Grab your sewing kit (or borrow Mom's) and use the pinking shears to trim off edges of the invitation for a unique look. Many craft stores sell different patterned craft scissors, so check them out. Attach red rhinestones to the corners and to the anchor for sparkle.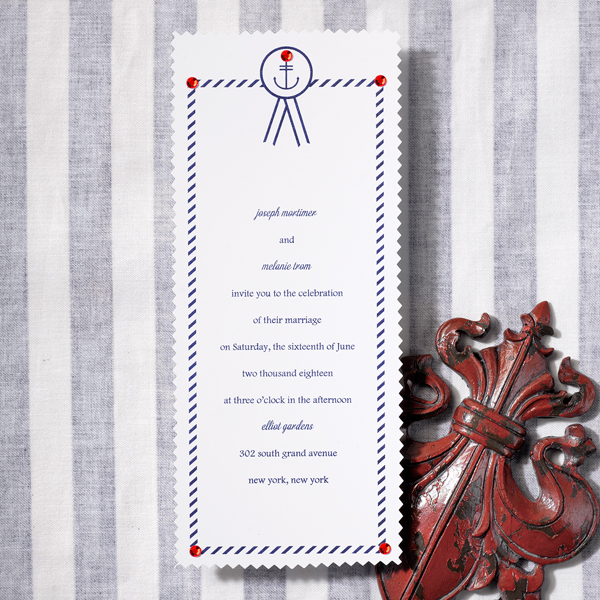 Keep it simple but trendy with bakers twine. Wrap twine around the invitation several times and tie it in a knot. If you want to add a little something extra, look for nautical buttons or charms.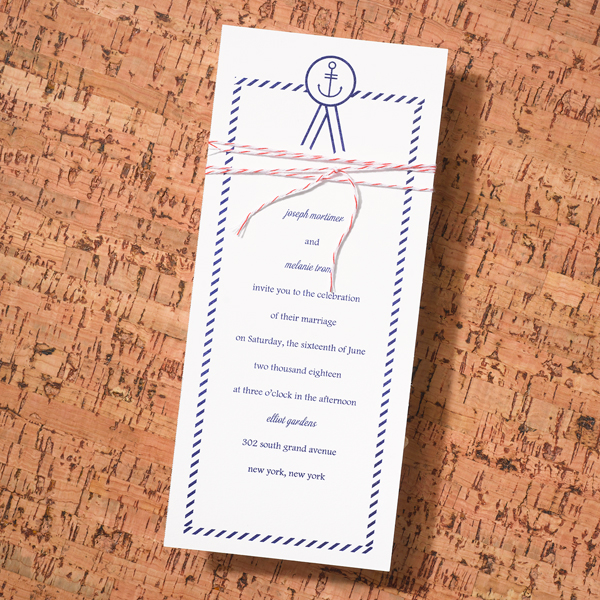 Keep your look elegant with 5/8" satin ribbon. Punch holes below the anchor and above your names, and then thread the ribbon through the holes. Add an adhesive pearl sticker to the anchor.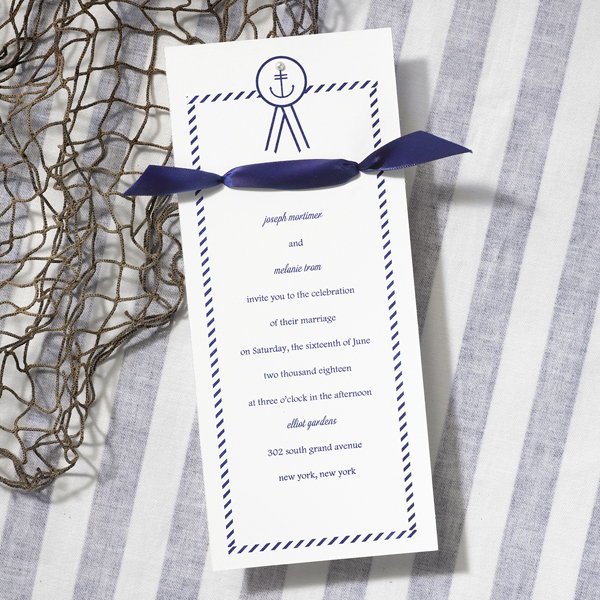 You can find the scarlet and navy ribbon rolls and pearl stickers all at Ann's Bridal Bargains. You can buy in BULK on Ann's, which saves you a million trips to several craft stores to get the quantities you need.
Scrapbooking paper and bakers twine were purchased at my local hobby store. Don't forget your coupon to save…most stores will take the coupon right from your smart phone, so you can save paper and a few bucks!