One super cool, 2014 wedding trend is the geometric theme. I'm not talking about gaudy, 80s geometric patterns. I'm talking modern geometric patterns with much more class and simplicity.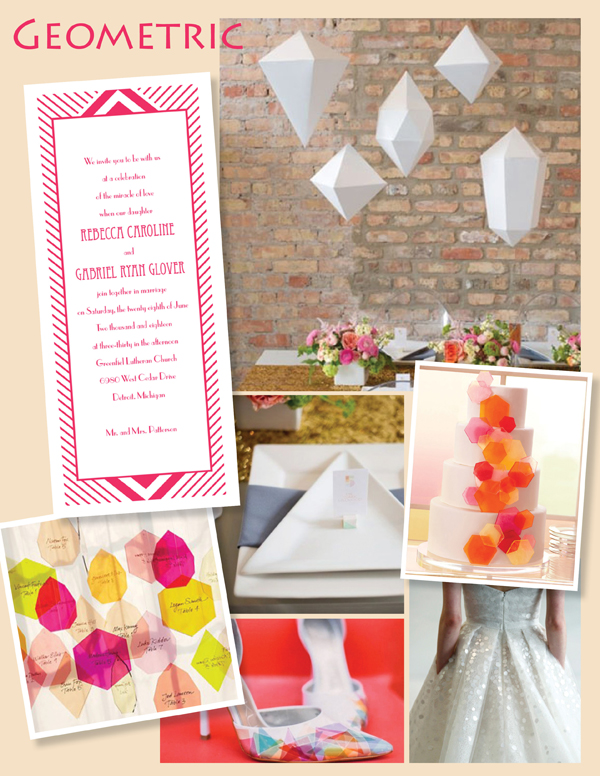 Geometric wedding themes of the 21st century are generally composed of a smaller color palette, often containing vibrant colors mixed with a taming white. The shapes are simple and bold.
This theme can fit into every aspect of your wedding, and the Chevron Pillars invitation is a great place to get started. Add in some other funky geometric details, and you're on your way to a gloriously angular wedding!
Photos courtesy of:
Cake: Martha Stewart Weddings
Backdrop: Ruffled blog
Name cards: Wedding Obsession
Hanging shapes: Storyboard Wedding
Dress: Angel Sanchez
Table setting – Confetti
Shoes – Wedding Chicks