Most couples would love to hop aboard an airplane and whisk off to some tropical locale. Unfortunately, many forgo this dream because they fear the price tag of a destination wedding. You don't have to let the assumed cost of saying "I do" abroad or elsewhere stateside scare you out of your dream event – simply select the right spot. First check out our tips for how to keep costs down while planning a destination wedding. Then check out these often overlooked destinations to find the right wedding location for your big day and your wedding budget: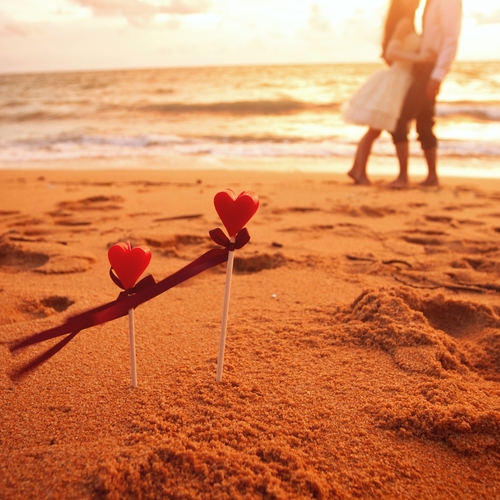 1. The Dominican Republic
This tropical island shares land with Haiti in the Caribbean. It has gorgeous blue waters and sparkling beaches for your shoreline wedding. Many couples prefer the DR because of the variety of all-inclusive resorts spread over the island. Your wedding planning checklist should include a look at your choice of hotels. Getting there is easy too, because most airlines offer direct flights. But here's the best part: Wedding season in the U.S. (summer) is actually the off-season in the DR. So you can have a summer wedding for a fall or winter price! Not bad, huh?
The only downside to booking your destination wedding in the tropical paradise that is the Dominican Republic is the weather. Summer is very hot and humid, and hurricanes are a possibility come fall.
2. Belize
Belize is a country next to Mexico and Guatemala and on the Caribbean Sea. This country is a great destination for couples who want diverse location choices for their big day. Belize is home to Mayan ruins, the world's second-largest barrier reef and rainforests. So you can get married on the beach, or not! Flight prices are comparable to those of Mexico, and hotel and food prices are more affordable. While Belize doesn't have the resorts that the DR has, lodging is cheaper (and less luxurious, unfortunately). You can impress your guests with the cuisine at your Belize destination wedding because lobster is a local specialty with a much smaller price tag than it has in the states – score!
3. Wyoming
While Wyoming isn't abroad, it's still be an affordable and amazing destination wedding site. The town of Jackson Hole is nestled in the mountains of Wyoming, and offers stunning views. There's tons to do there that should please both you and your guests, such as horseback riding and hot air balloon lifts. Have your wedding at a private ranch while looking at the stunning mountain scenery. Because Jackson Hole is in the U.S., you'll save on airfare.