Every couple wants to save money on their wedding – more cash for the honeymoon, right? Going the "do-it-yourself" route is a great way to cut costs and show off your amazing creative abilities. The main downside to crafting your own decor and designing handmade accessories is that it takes time. Here are some tips for getting your DIY details done in time for the wedding: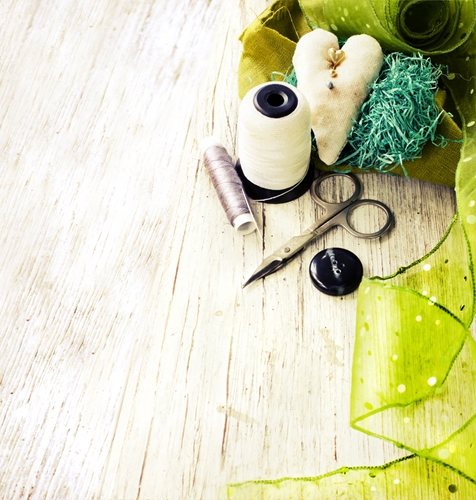 Start early
A year is an average amount of time  to spend planning a wedding. But if you want to DIY a lot of the details, it might be in your best interest to get a head start. Give yourself an extra month or so to iron out those crafts or get to work as soon as you're engaged – OK, maybe give yourself a few days to live in "we're getting married" bliss land.
Decide what you're making
Don't DIY everything. You won't have time and you'll hate your life for the next year or so. Choose your homemade projects wisely. For example, wedding invitations require enough time as it is to address and send, so making them just adds weeks to your to-do list – though if you buy premade cards that you then write on yourself, you may just pull it off.
Your best bet is to make your decor, favors and dessert table treats.
Create a timeline
Work your DIY projects into your wedding planning checklist and design a timeline that leads up to the big day. For example, you should finish your centerpieces by the time you send the invites. Don't procrastinate, or your carefully planned list will be for naught, and you'll have a pile of projects weeks before your wedding – that's a freak out waiting to happen! Be disciplined and stick to your plan. Of course, if there's a night you just need to unwind, take it – just don't make it a habit.
Ask for help
Your bridal party and close family members are there to make the process easier, so don't be afraid to call them up when the time comes to make things. Put your friends' talents to use. For example, if your maid of honor has great handwriting, ask her to write the signs for your wedding day, such as "Groom's side sits here." Your crafty mother-in-law can make bouquets out of fake flowers. It might be difficult to give control of certain tasks to others, but doing so will reduce your stress.