Many of our brides are searching for rustic wedding invitations, which is exactly why we've added some DIY flair to the very affordable Loving Nature Invitation.
If you want to add a little texture or dimension to your invite, back it with a bark design scrapbooking paper and attach with glue dots. Adorn the invite with a paper flower and a button attached with hot glue.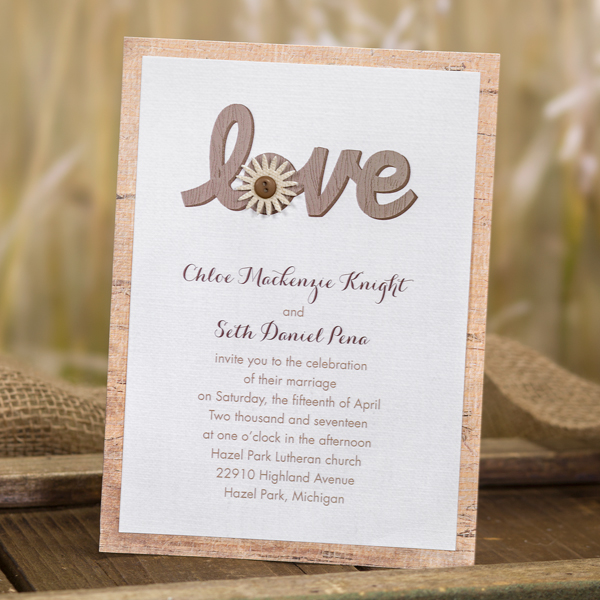 Wrap jute cord around your invite twice and knot it. Trim the edges to about 1" long. Grab a large needle with a wide eye to thread cord and sew on a colorful button over the "O."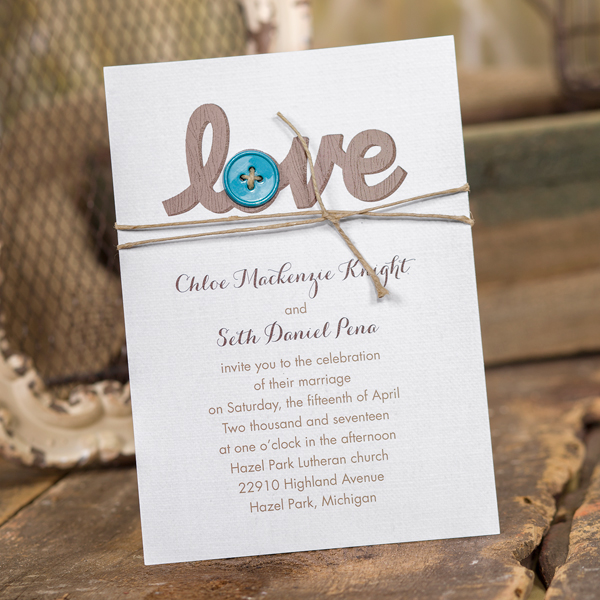 Give your invitation a unique look by rounding the corners with a corner punch. Accent with a band of lace and add a vintage look with adhesive pearl stickers.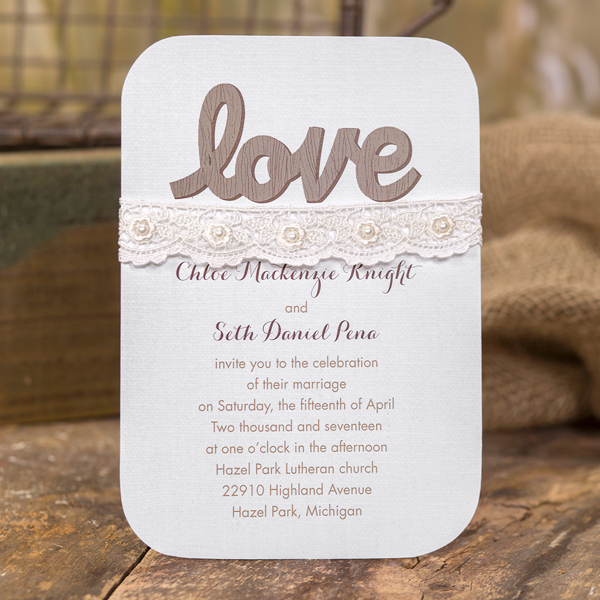 If you want the jute or burlap look added to your invite, this ribbon is a great way to do that. Wrap it around the invite and knot it. This is a simple DIY wedding invitation you'll love.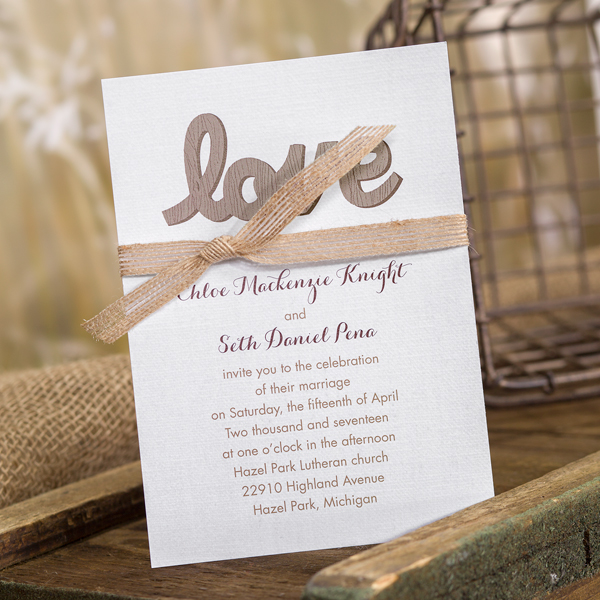 You can find pearl stickers at Ann's Bridal Bargains. We offer them in bulk so you can get the quantities you need. Scrapbooking paper, jute cord, ribbon and buttons were purchased at my local hobby store!
Don't forget that you can make your rustic wedding invitations your own by changing the font, ink color and wording to fit your wedding colors and personality.