As a bride who loves bargains and fashionable trends, you probably would love some chic wedding invitations – trust me girl, I know! However, these wedding necessities can cost a lot of money, leaving you in a predicament. Do you splurge on the gorgeous invites you want, or save money by settling for something that doesn't fit your concept quite as well? Guess what! You don't have to compromise. You can purchase affordable wedding invitations and then enhance them do-it-yourself style! Here's how: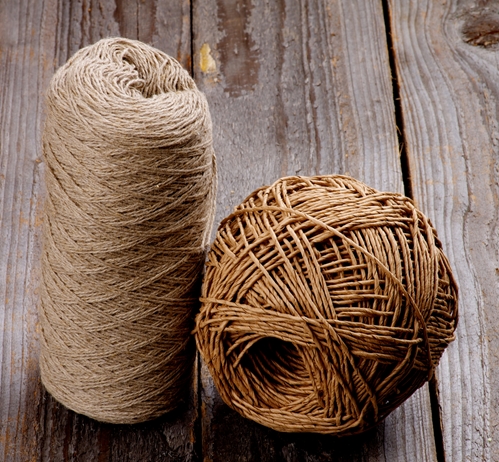 Ribbons and Bows
Contemporary wedding invitations aren't just a piece of paper with some fancy letters, they incorporate texture, color, patterns and, in some case, three-dimensional details. Many brides like the look of bows because they're so versatile. For example, a black satin stick-on bow complements a classic wedding concept in which the groomsmen all wear tuxedos. A white satin bow could be used as a motif throughout the romantic event. The bride's dress, backs of the chairs and napkin rings can feature bows, which you'll then mirror by adding one to all your wedding invitations – now there's harmony for you!
Twine
Go rustic with your add-on approach by tying a bit of twine around your invites. While the color of twine might not be as versatile as the bows, where you choose to placing the string is. For example, some brides tie the twine along the side of the wedding invitations while others place it horizontally. And although the color is pretty static (unless you paint or dye it), it matches well with just about any color scheme – talk about convenient!
Wax seal
Seals used to be a common way for a family or group to identify themselves on a piece of paper. Kings placed their seal (or symbol) on a document to make it official. Even some business professionals still use seals! You can add a personal and Old-World touch to your invites by using a custom wax seal. Either place the wax on the actual invitation or put in on the back of the envelope and guests will have to break the seal to open the wedding invitations.
To create this type of invite, first select a stick of wax (specially made for seals) in your wedding colors. Next, find a special seal stamp that has your monogram. Melt the wax over the invite, then press the stamp into the soft wax once it's dripped. You'll have an instant and custom embellishment! You can even make your own seal by carving your monogram into a dowel rod (be sure you do it backwards) to get the look on a budget.