Your past and the history of your family has been a huge influence on shaping your personalty. Your cultural heritage is an important part of who you are, so you may want to represent it in your wedding plans. Unfortunately, many brides don't know how to incorporate their heritage into their wedding checklist. It's time to change that! Here are some of the easiest and best ways to represent your family's culture on your big day:
The menu
Food is one of the most exciting parts about the reception. I mean, who doesn't love a good meal? It's also the perfect place to infuse your culture into the wedding. What were your favorite dishes growing up? Or which foods really make you think of your heritage? Include those items in your wedding menu in fun, unique ways. For example, a wedding that nods to the Polish culture might take a spin on a classic dish by presenting a perogi bar. You can provide a variety of fillings for each dumpling, along with sauce options.
Wedding favors
Give your guests a gift that represents your culture with cheap wedding favors – that are also super cute! The hardest part is not getting too kitschy (fortune cookies may be tempting for a Chinese wedding, but they're more American). Find something meaningful that has a special connection to your heritage. What were some of the traditions your family practiced during your childhood? Those things might inspire you to create an amazing and appropriate favor. Or find out what people from your culture typically give as gifts either to the bride and groom or the guests.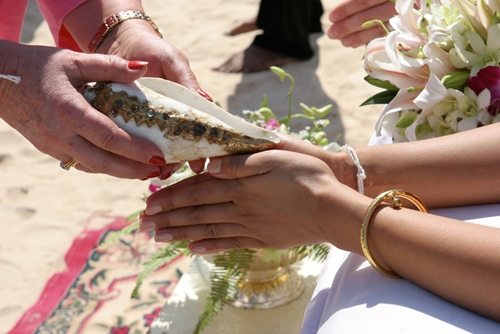 Flowers
Many countries or regions have a national flower that is native to the area. Select some of these floral elements to bring a subtle hint of your heritage to your nuptials. For example, poppies are the national flower of Poland, so a Polish bride might incorporate these blooms into her wedding decor. Though you may associate bright orange-red with poppies, they also come in a variety of colors, such as soft pink, white and standard orange. No matter what culture you're infusing into your wedding, seek flowers in numerous shades to match your color scheme.
The ceremony
Every culture has its own wedding traditions that you can use during your ceremony. Talk to your family to learn what is normal in your heritage and feature your favorite traditions. It might be a special dance, a glass-breaking ritual or a display of unity (like lighting candles). Consider adding a section to your program that explains the tradition to your guests who may not be familiar with it.