Before you send wedding invitations, you have to meet the right person to be with for the rest of your life. Once you find the one, you'll have to drop to a knee. Marriage proposals can be stressful, but a creative and personalized approach will share your feelings toward your significant other in a sincere way. Get ready to pop the most important question in your life by taking a look at these ideas: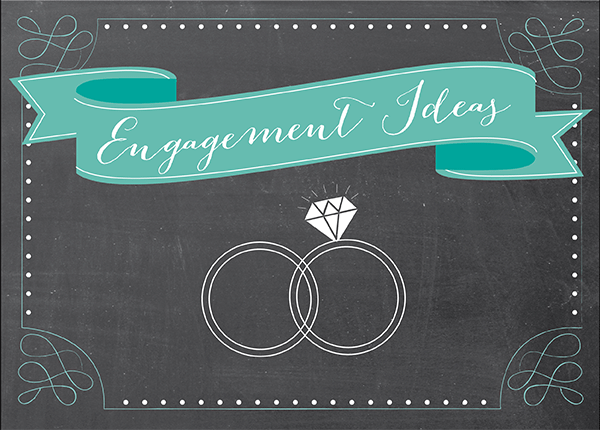 Public proposal ideas
If your significant other loves to be the center of attention, you may want to consider proposing in a public spot.
At a play: Theatrical couples might enjoy an equally dramatic proposal. After you buy tickets for the show, call the theater or stage manager and let them know that you want to propose. Many theaters wait until after curtain call to set up the big moment. This way, your question doesn't interrupt the performance – plus, your partner will be all happy and excited thanks to the show!
At a game: Sports games are a great public place to propose, especially if your significant other likes to have all eyes on them. Call the park before the game to get details.
With a flash mob: Some people go all-out in their public proposal. Flash mobs are a group of people who look like pedestrians, but suddenly break into a performance. Whether you have them sing or dance, this very public display is sure to draw a crowd – and your loved one's attention.
Private proposal ideas
Not everyone wants their personal business on display for strangers to see. Proposals can be a very intimate experience, and if your significant other is a private person, this is the route to take.
Perform a scene: Consider recreating the proposal scene from your significant other's favorite book or film. If the scene requires you to find a few more performers, enlist the help of their family. This is a great way to get your future in-laws involved. Surprise your significant other by having them come home to you and their family in costume. Start by saying you have a performance they need to watch and let the rest do the talking.
Create a scavenger hunt: If your significant other is a bit of an adventurer, why not design a personal scavenger hunt? Have them hit all the spots that are meaningful for you, such as the sight of your first kiss. The last stop will be in front of you, later to be known as the place where they said yes.