Your bachelorette party is one of the most fun pre-nuptial events you're going to have – it's your last hurrah with your closet girlfriends before you tie the knot. The party should be epic, nay, legendary! However, not many women come up with the fun events that make this night go down in your personal history. Whether you're a bride-to-be or a maid of honor, you can use these tips to plan the best bachelorette party ever: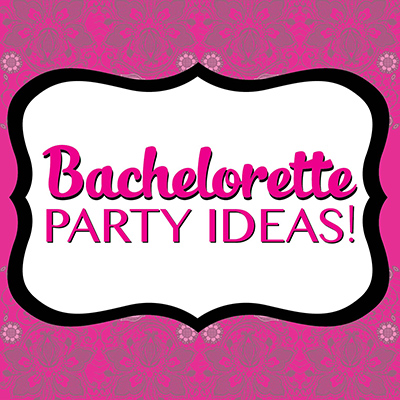 Tacky-dress laser tag
Bring out your inner warrior princess by slipping into the most obnoxious dress possible, slinging on a laser gun and going to town in an arena built for the bravest of individuals. Laser tag is an indoor sport in which players don a light-sensitive vest and carry around blasters. The other team gets a point whenever they hit one of the targets on your vest or gun.
This game is already fun as it is, but you can take it up a notch in honor of the bride by dressing for the occasion. Head to a thrift store to find some of the tackiest dresses imaginable and wear them while laser tagging. The other players will know your group is there for a very special night.
Handmade T-shirts
If you're not into the dress idea, you and the ladies can always make your own T-shirts for a night on the town. Buy plain shirts in whatever color you want (maybe go with the wedding palette) at your favorite craft store. Also purchase fabric paint and other adornments to decorate the Ts. This is a great activity to do before heading to the party location. Each lady can wear a shirt that states her part in the wedding, such as "bride," "bridesmaid" or "cousin of the bride." When you arrive at your venue for the evening (such as a dueling piano bar), everyone will know why you're there.
Decorate wine glasses
If your bachelorette party is all about vino, you should drink of out fabulous glasses! Forgo the dull stemware and create your own works of art. Start with plain glasses, then bedazzle them with gems and paint. Again, the wine glasses can say "bride" or other words. You can even make a game of it – assign nicknames for your party guests that they can write on the cups.
Once the glasses have dried, you can drink wine and play games, watch movies or open gifts. After the party, you'll cross "have fun with my girlfriends" off your wedding checklist.