Planning a wedding on a budget means you'll have to cut back on spending. But just because you have to be careful while purchasing nuptial necessities doesn't mean you can't have a beautiful and unique wedding – hallelujah! Instead of overhauling on some of the larger expenses, try reducing the price tag of a variety of smaller objects. Take a look at these small and pain-free ways to save money on some of the items listen on your wedding planning checklist: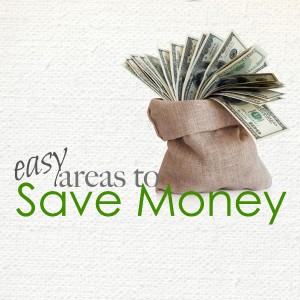 Wear shoes you already own
Girl, you're already spending a ton of money on your dress (at least you likely are), so you should cut back on your shoes. You'll still look like a million bucks if you wear shoes you already own. Look through your closet for your nicest pumps, cutest flats or strappiest saddles to see if you have shoes you could conceivably match with your gown. If you don't have shoes that will work, start talking to your friends and family. Some of the ladies you know may be willing to lend you a pair. Borrowing or using shoes you already own can save you anywhere from $30 to a couple hundred (depending on how expensive your tastes are).
Do your own hair and makeup
Hiring a professional to do your hair and makeup is a great way to ensure you look perfect on your wedding day. However, the help isn't totally necessary. You do your makeup every day, so you know how to make your features stand out. A few months before the wedding, start looking for makeup and hair ideas and tutorials. Test out your ideas and see which looks you like the best. Pick the hair and makeup you feel the most beautiful in and execute them on the day of your wedding.
Skip the fondant
Your wedding cake is a big item for your reception that will cost some money, but you can cut back on spending by opting out of fondant. A sugary layer placed over the cake, fondant makes the finished product look completely smooth. Instead of choosing fondant, go for a rustic cake with butter or whipped cream frosting. Bakeries can make a stunning cake without the added fondant layer, and choosing an alternative design will save you money.
Say no to bubbly
Your guests don't actually need Champagne to toast to your new life – they can use wine or whatever they're drinking at the moment. Instead of placing a bottle of sparkling wine on your reception tables, consider providing a less-expensive option. A bottle of white wine that's less than $10 is an affordable alternative to Champagne that guests are sure to enjoy.