The bridal shower is a wedding tradition in which you, the bride, are showered (get it?) with gifts. All of these presents not only help you celebrate your life with your future spouse, but they prepare you for starting a home. You can expect to receive household items, including bedding, pots and pans, and so much more. Of course, every couple has their own taste, and you may not share yours with some of your family. For this reason, brides and grooms hit their favorite home stores and register. As you embark on a journey of window shopping, take a look at this guide: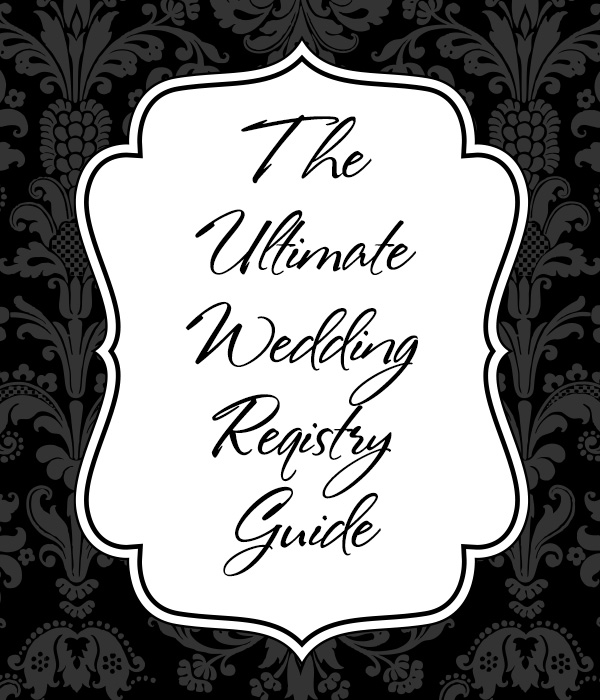 When to register
Register as soon as you'd like. Really, there's no hard-and-fast rule about picking out your future home goods, as long as it's before you send your wedding invitations. Of course, if you head to the store before you mail your save the dates, you can include a note on the card about where you're registered. Some couples even make a note of their stores on their wedding websites – if you do this, include a link to the site on your save the dates.
Your guests will be happy if you register soon after your engagement, as many people prefer to buy gifts sooner rather than later (that way they'll get first pick). Window shopping right away also gives people enough time to make it out to the store.
What to register for
If you're creating a traditional registry, you and your fiance should stick to requesting items you plan to place in your home or apartment. This includes things like dishes, towels, bedding, picture frames, etc. Before you go to the store, take inventory of the belongings you and your fiance collectively have already. For example, if one of you owns a great blender, why ask for another? Once you know what you need, make a list and take it with you when you register.
How many gifts can you ask for?
The amount of items you request can vary depending on your needs. Most couples register at multiple stores, so you may end up with a lot of objects. Taking inventory of your belongings ahead of time will help you avoid over registering. Additionally, keep in mind the number of guests you have invited. A wedding of several hundred people can handle more gifts. If you only invite 50 people, don't go asking for everything in the store.
What price range should you stay in?
Choose items in several price ranges. Close family and friends may want to spend more, while acquaintances may pay less for gifts. A few hundred dollars should be your limit – but don't forget about the $10 spatula you don't yet have!