Country western is the epitome of rustic chic. From cowboy boots to barns, a western wedding brings together all the familiar motifs that make rural areas so appealing. If you want to create a truly country ambiance for your big day, all you need to do is select a few details to use in repetition. The motifs you select should be items you identify with a western look. Try these on for size: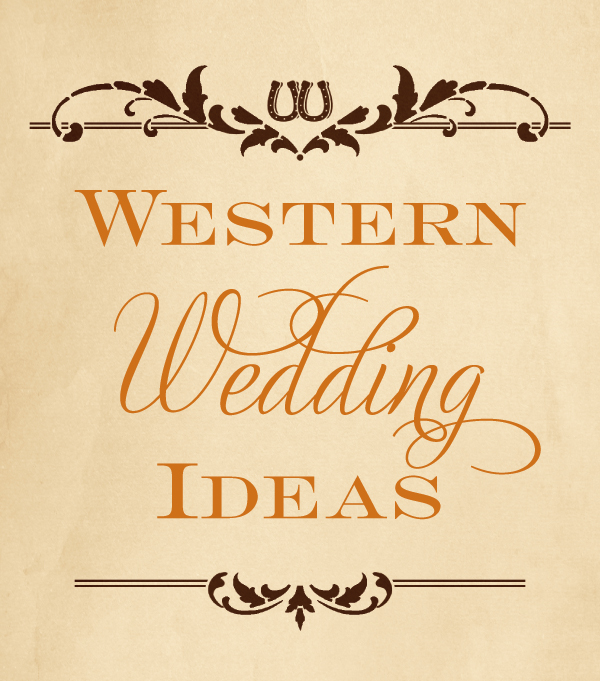 Wheat
Wheat is a common farm crop that many associate with a country-western look. When used wisely, it can become an elegant detail in your wedding. Treat wheat the way you would flowers by using it in bouquets, centerpieces and boutonnieres. You can add volume to wheat-based arrangements by including wildflowers, lavender or grasses.
Cowboy boots
You can't have a western theme without cowboy boots, so be sure this popular motif is on your wedding planning checklist. While you and your attendants can all wear boots if you so desire, they don't have to be reserved for attire. Line your aisle with cowboy boots for a cute processional – you can even stick tall stalks of wheat inside to make the shoes act as makeshift vases.
Find vintage cowboy boots at the thrift store to use all over your wedding decor, or use the image in your wedding invitations. No matter how you incorporate boots, they're the perfect addition to your western wedding.
Mason jars
Both rustic and country, mason jars are another motif you can use throughout your wedding design. The glass jars are super versatile, as you can turn them into lanterns, vases, drinking vessels and anything else you can imagine. You can purchase mason jars by the dozens online or in craft stores.
Barrels
Large wooden barrels make great end tables, aisle runners and table legs. Their rustic presence nods to the fermentation process and adds a western look to your nuptials. A whole barrel can act as a resting spot for place cards, while a half barrel might work as a table base – simply put a top over it and use the barrel as a coffee table. Some couples have even lined up several barrels and placed a long board over them. This creates a buffet table perfect for a dessert course or bar.
Repetition is the key to making any of these motifs work as a unified design. Find numerous ways to incorporate whichever you choose and your whole wedding design will be cohesive.