Confession time: I'm a total shopaholic, but not in the traditional sense. I love finding bargains. In fact, I feel a sense of accomplishment when I can assemble a look with pieces that are on sale or from a resale shop. I save tons of money building my wardrobe this way, and you can do the same for your wedding. As the bride, you want to look like a million bucks as you walk down the aisle, but you sure don't want to spend that much. And while the dress is certain to include a heavy price tag, your jewelry doesn't have to. Consider using my barga​inista tips to help you find stunning jewelry that won't break your wedding budget.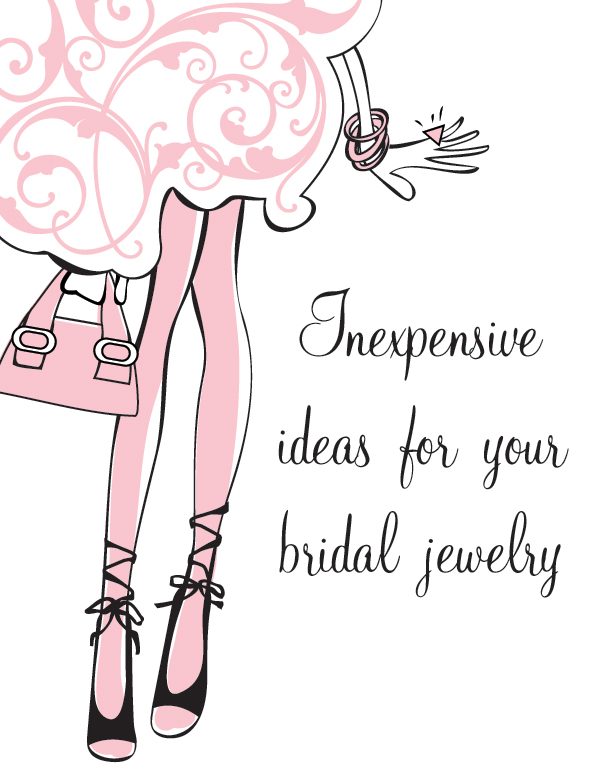 Select alternative gemstones
If finding bridal jewelry is on your wedding planning checklist, you may be tempted to jump straight to diamonds. I mean, the whole "Breakfast at Tiffany's" idea is appealing. However, you can deck yourself out in quality jewelry for less by selecting alternative gemstones. Steer clear of diamonds, rubies and sapphires, and instead go for turquois, amber and quartz. Quartz is a less expensive gem because it only gets a seven on the Mohs Scale of Hardness, which is a measuring system for determining the strength of gems. You can find quartz in numerous colors, though rose is the most popular.
Amber is solidified tree sap that has a reddish-orange tint. This clear stone has become increasingly popular over the last couple of years. Turquois is a bluish-green stone that will add a rustic yet beautiful look to your wedding jewelry.
Shop resale
Even necklaces that feature alternative gemstones can cost a decent chunk of change. Instead of buying your bridal adornments (or feathers, as I like to call them) new, get them used. Resale stores do sell jewelry, though the pickings may be slim. Keep your eyes open whenever you head to the thrift store, and remember to return every few weeks. Estate sales are another good way to find quality used jewelry.
Borrow something
If you're planning to stick to the Victorian rhyme, you need something borrowed in your wedding ensemble. Why not make it your jewelry? Ask you mother, grandmother and aunts to shop through their jewelry drawers to find a set you can wear on the big day. You might also want to think about which ladies you know who have similar tastes to yours. That way, you know you'll find something you like!