The wedding cake formula is actually pretty straightforward: cake flavor plus shape plus decoration plus tiers equals final product.You can create variations on the classic wedding cake by adding unique flare to each of the addends. For example, by choosing a polka-dot scheme, you're changing up the decoration part of the cake to create a fun and funky design. Of course, because you have the ability to choose just about any look you want for your cake (the possibilities seem endless), you might feel at a loss. Here are tips for determining your taste in cake styles and checking dessert off your wedding planning checklist: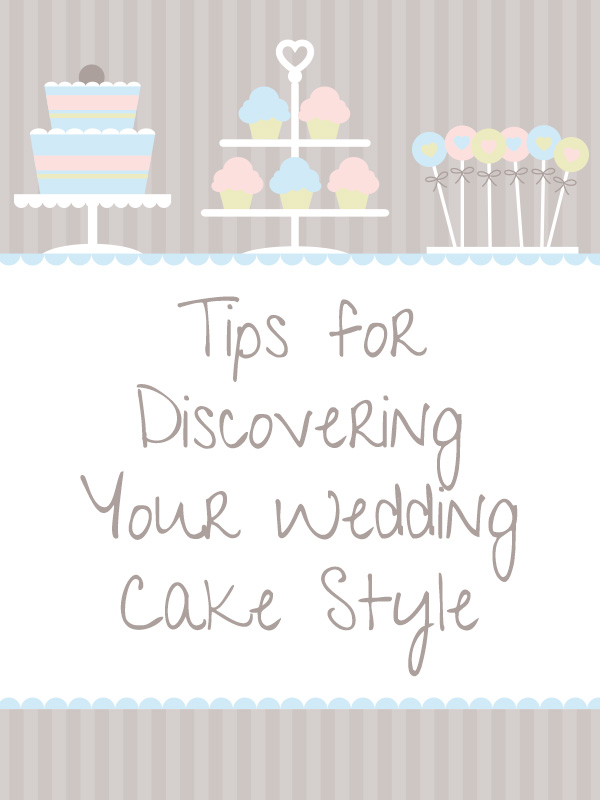 Consider your venue
The location of your wedding reception likely has a certain feel – an urban rooftop and a botanical garden create very different atmospheres. Because your wedding cake will be displayed in the reception space, you want it to fit into the overall ambiance. Think about how you would describe the venue. Is it modern, classic, rustic or romantic? Then use the word you chose as a guide when searching for cake ideas.
Look at what you like
Compile an inspiration board of all the cakes you like either online (through sites like Pinterest) or by cutting pictures from magazines. Don't hold back when gathering ideas – if you like the design, save it! Make note of the details that define the cake for you and consider why you would want that particular design at your wedding. You may love one cake's variation on tiers or another's unique fondant work, for instance.
Determine your style
Between the look of your venue and the details you love, you should be able to pinpoint the right cake design for your wedding. If your reception is at a barn and you love the crafty look of a rough buttercream frosting application, then you may have more rustic or vintage tastes.