As a wedding aficionado, I can attest that
personalized wedding favors
win every time. After all, these simple gifts are supposed express a heartfelt thank you from the bride and groom for taking part in their special day. Making these treats yourself adds a special touch and lets your guests know you really care.
An added bonus? DIY wedding favors allow you to work with wholesale goods, which are typically a lot more affordable and allow you to show off your creativity. Here are some of the best personalized wedding favors I've seen so far this fall: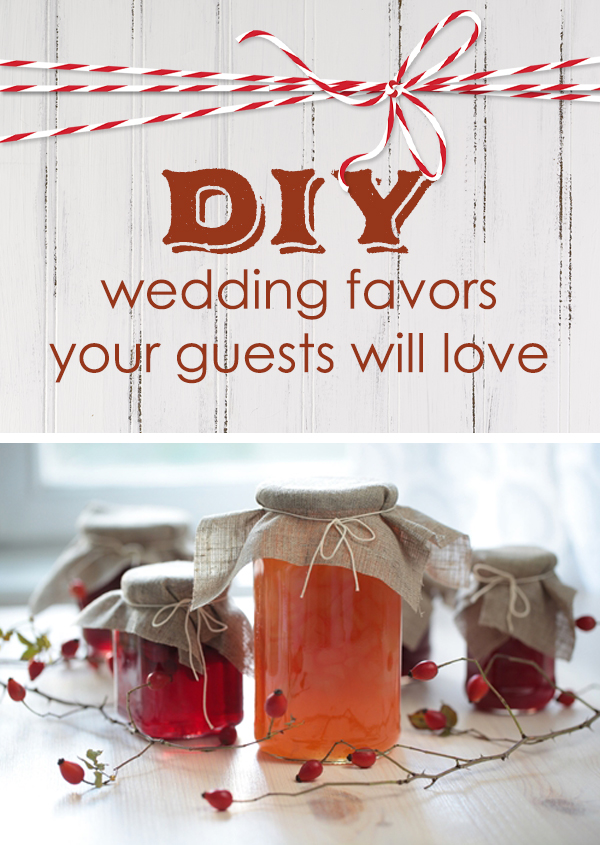 Mixology kits for your favorite cocktail
For example, let's say you and your fiance really love Manhattans. You can have sets of wedding favor bags filled with all of the ingredients you need to craft your beloved concoction in single-use bottles. You can even cater these cocktails depending on the season during which you are getting married, such as mojitos in the summer or spiked cider in the fall. This will definitely give your guests something to say "cheers" about.
Local honey or jam
Mason jars are really big at receptions right now, and oftentimes they double as wedding favors for rustic or country weddings. You could even take small mason jars to a local farm and have the farmers fill them with honey or fruit jams that cater to the season, such as apple in the fall or peach/strawberry in the summer.
Handmade candles
Who doesn't love candles? Vintage brides can even craft these in old-fashioned teacups, which, along with wedding favor labels, can double as place settings at the reception.
Granola
Believe it or not, granola is super easy to make (hello, wholesale discounts!), will have your reception space smelling great and fits perfectly into wedding favor bags or containers.
DIY ornaments
Having a winter wedding? There's no better way to ring in the holidays and spread cheer than ornaments. This way, your guests will have a reminder of your big day every time they decorate the tree during December.
Luggage tags
If you're planning a destination wedding, personalized luggage tags with your guests' names letter pressed on them are an especially cute and practical reminder that lets everyone know how great weddings and vacations are in general. Though luggage tags are typically on the pricier side, destination weddings are often smaller in size, so it shouldn't dip too much into your budget.
There you have it! Try out some of these thoughtful and creative DIY wedding favors for your big day!