After the big day comes to a close and you and your new spouse have returned from the honeymoon, the
thank you note
writing phase begins. You'll want this type of stationery to reflect your wedding theme. You and your new spouse will also need to include a personalized reflection that shows how grateful you are that your friends and family shared the big day with you.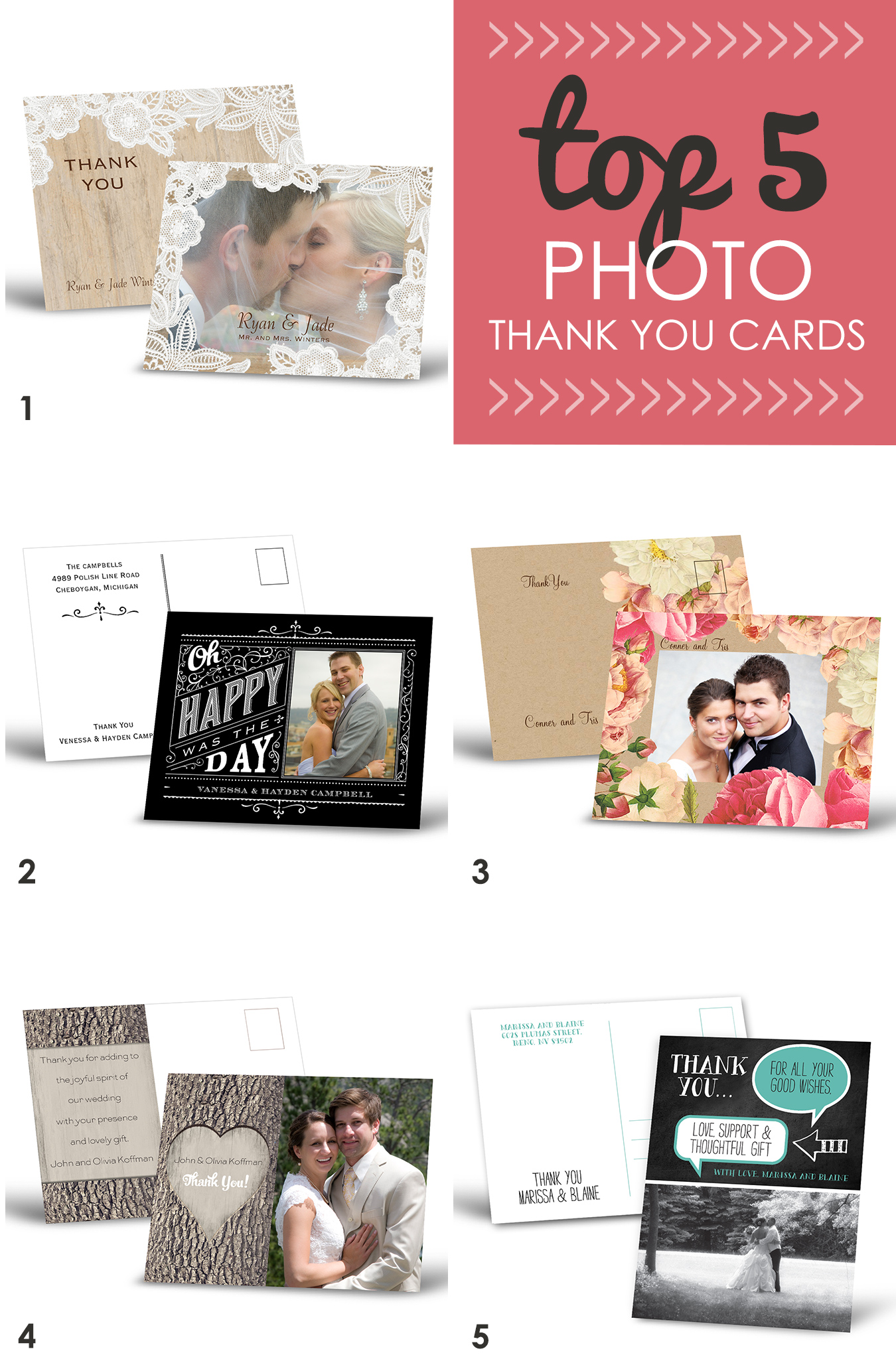 Wanna know how to tie both of these trends together in your wedding thank you notes? Photos! Here are my top five favorite thank you photo cards for couples:
1. Vintage country: Rustic, chic and romantic, these thank you cards are tailor-made for close-up shots thanks to the lace embroidery frames around the edges.
2. Oh, Happy Day: You can relive the excitement of the big day with this elegant photo thank you card. The best part about this design? You can choose your own colors and fonts to match the wedding theme!
3. Vintage Blooms: If you're a big fan of pink, then these are the wedding thank you cards for you! The stationery is completely surrounded by soft and beautiful peonies, giving off classic charm. As an added bonus, this design features a postcard style, so there's no need for additional envelopes!
4. Carved Heart: You and your new spouse can bring back your youthful days with this adorable carved-heart design. The addition of the tree bark brings loads of texture and dimension to the note.
5. Thought Bubbles: This photo wedding thank you card incorporates a comic book theme along with another major trend this year: chalkboard design. You can use the thought bubbles to include a simple thank you, or go with a longer message if you wish.
There you have it! Now that you and your new groom have made it official, let the thank you note writing process begin!