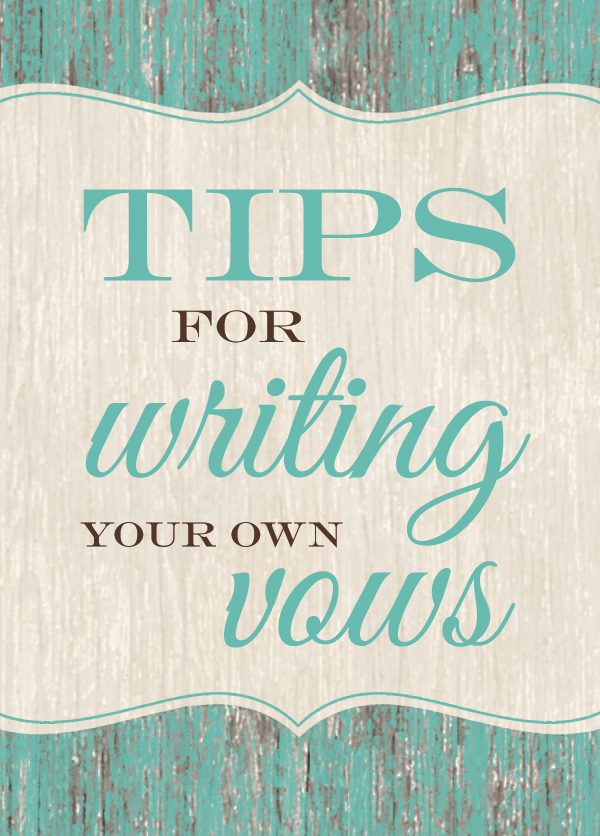 When you pledge your life to your fiance, you want your vows to be meaningful, heartfelt and sincere. The words you choose should reflect the way you feel about that person and how you interact as a couple. Though you may not be a bonafied wordsmith, you can still craft unique vows sure to move your fiance. As you approach this task on your wedding checklist, take a look at these tips for composing a perfect speech:
Leave enough time
With all that you have to do to prepare for your wedding, it's easy to procrastinate on writing your vows. Don't let that happen – you don't want to be sitting in your dressing room the day of, trying to come up with something good (it won't go over well). You should have at least a solid month of planning behind the words you say to the love of your life. Pick times when you aren't distracted and focus on your partner.
Find inspiration
Though you're writing your own vows, you can still look at classic speeches to inspire you. Traditional vows are a good place to start, and you can look at poems and famous love letters as well. Make a note of the phrases you like or the ideas that strike a chord. Those are the types of things you want to use in your vows.
Seek advice
Your parents and friends are a great resource for vow-writing help. The married people you know have gone through this and can offer advice. Unmarried friends are still a great resource because they can tell you whether or not your speech is concise.
Pick a tone
Some couples go for cute and funny vows while others pick a deeply moving tone. Know what you and your fiance want to do before you start writing. Both of you should be on the same page to have a cohesive ceremony.