Let's face it, save the dates are easy to lose. The one place they seem to remain safe is on the fridge. Instead of friends and family shifting cards, calendars and photos around to find a magnet for your save the date, why not make your save the dates into magnets?
Save the date magnets
are fun, popular and convenient for your guests.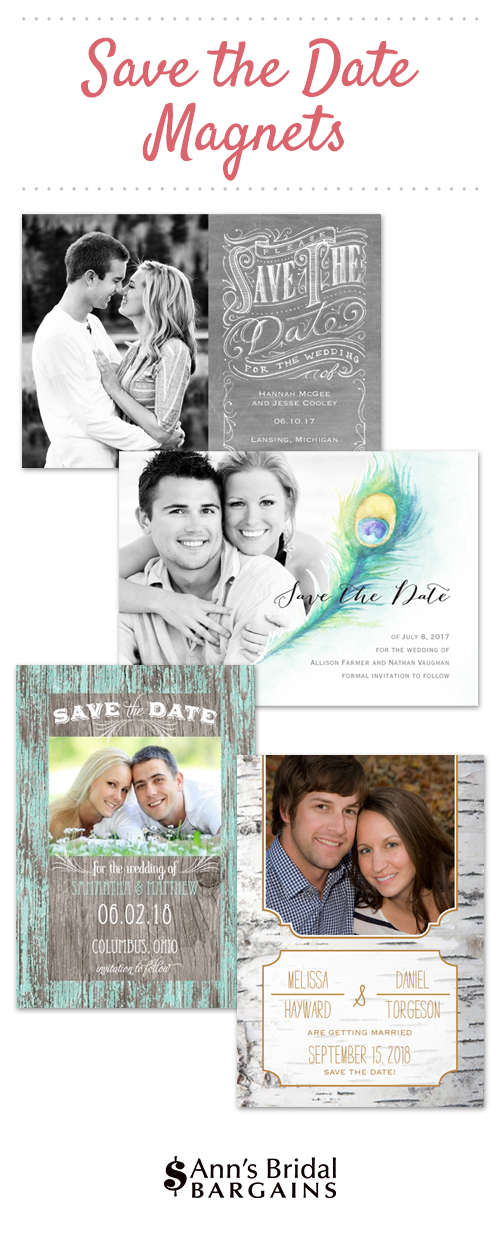 All it takes is one click! Many of the save the dates you find at Ann's Bridal Bargains are available as magnets. Just look for the paper options drop down menu and select the magnet option. How nice is that? You can get a variety of designs printed as magnets. Choose something that fits your style beautifully.
Featured Designs: Fancy Flourishes – Save the Date Card, Pretty Peacock – Save the Date Card, Birch Bark Frame – Save the Date Card