Want to save money on bridal shower invitations but don't want to settle for anything less than special? We understand, and we know exactly what you should do — go digital!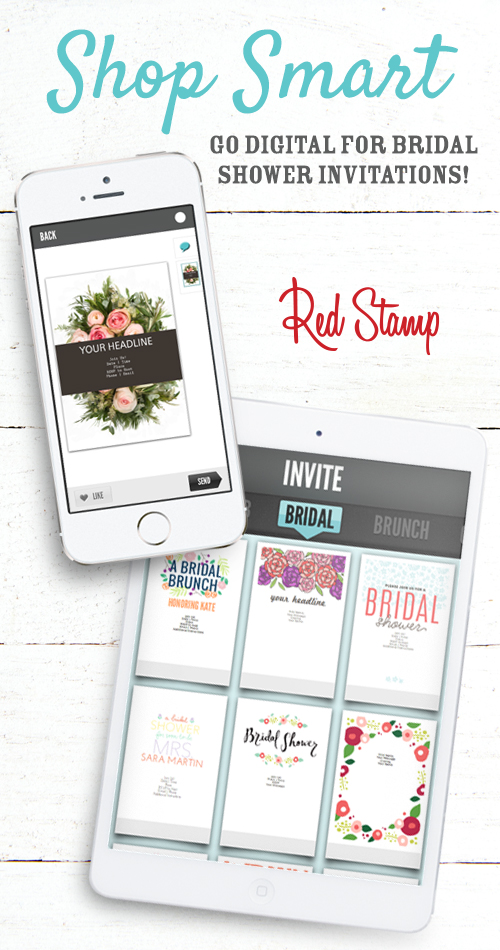 Our friends at Red Stamp offer a variety of bridal shower invitations, all of which are available as free digital cards or as printed cards they send for you! You personalize the invitation on your phone, tablet or desktop and Red Stamp will send them for you. We recommend using their handy app to personalize the invitations.
Worried about etiquette? Maybe there are a few people on the guest list that don't buy into the whole digital thing. Personalizing and sending a digital bridal shower invitation on Red Stamp is free, but you can also have that same invitation printed and sent to select guests for less than a store-bought greeting card. We're thinking mothers, grandmothers and older aunts are probably good candidates for printed bridal shower invitations.
Check out the entire collection at Red Stamp and find your favorite designs. Your budget will thank you!