Whether celebrating graduation from high school or college, the graduate should feel two things: accomplished and one-of-kind! Our friends at Pear Tree Greetings aim to make every graduate feel unique through creative graduation announcements and invitations that celebrate character, personality and success.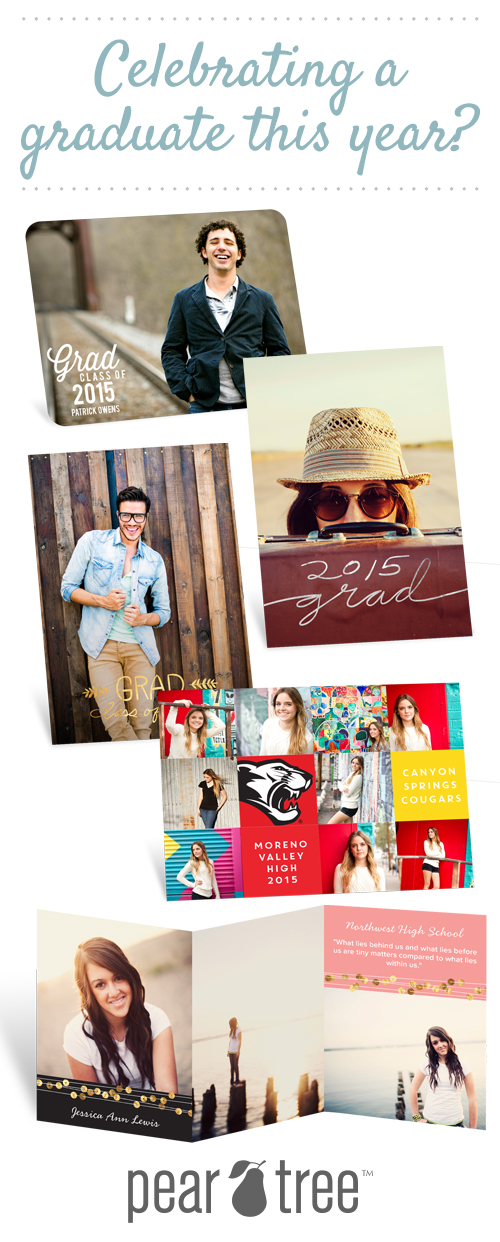 You've never seen graduation announcements and invitations quite like these! Pear Tree's team feeds off imagination and ambition, creating designs that are sure to impress friends and family alike. No one will question who the graduate is or his/her style when they open these stunning cards.
Did we mention party decorations? If you think the announcements are awesome, you're going to love Pear Tree's collection of décor for the graduate.