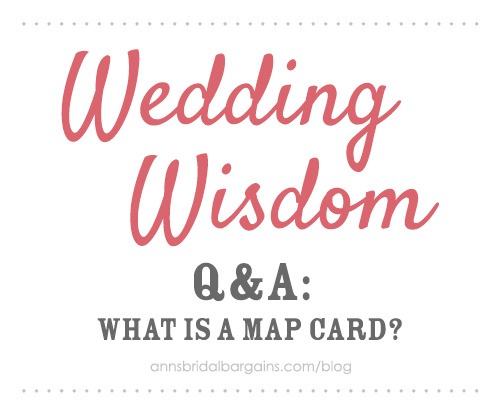 The terms "direction card" and "map card" are often used interchangeably. However, if you're looking to purchase one for your wedding invitations, you'll want to decide whether having a map is important to you.
Typically direction cards don't include a map. They are simple enclosure cards with step-by-step instructions directing guests to your wedding location. Direction cards are easy to make yourself, which is definitely something worth considering when looking at the price of an additional enclosure. Map cards, however, have the best of both worlds with a map on one side and step-by-step instructions on the other. Map cards are a little trickier to print at home since maps are often small in scale. Professionally printed cards tend to be clearer and show more detail.
TIP: When personalizing your wedding invitations, you'll need to decide whether a direction card or map card is necessary. We suggest entering the address of your wedding venue into your phone's navigation app. If the directions that come up make sense and will be easy for your guests to follow, you probably don't need direction cards. If the directions don't make sense, include direction cards with step-by-step instructions you're confident in.