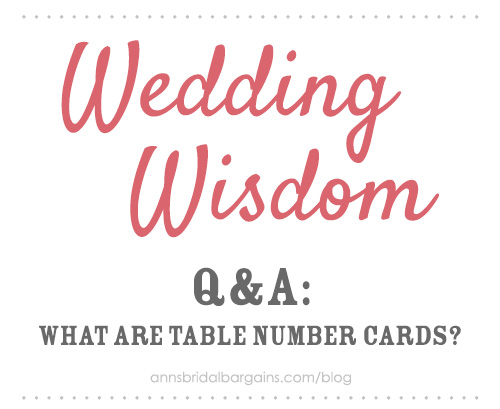 Table number cards are sometimes referred to as just table cards, which is a little vague but common in the wedding industry.
Table number cards
are an easy way to clearly label each table at your wedding reception with a number. Numbering your tables is important if you're choosing to create a seating arrangement.
Many people who use table cards also use escort cards and/or place cards. The goal of table cards and place cards is to make sure guests know where they are seated as they walk into the reception. Professionally printed table cards are attractive and easy for guests to see. Plus, you'll be able to find designs that coordinate beautifully with your wedding look.
Would you like to learn more about place cards and escort cards? Click here.