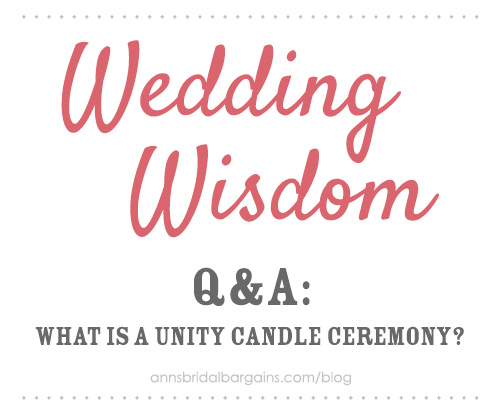 The unity candle ceremony is a common ritual in both religious and non-religious wedding ceremonies. It represents two people (and families) becoming one.
How does the unity candle ceremony work?
Traditionally, the mothers of the bride and groom each light a taper candle and place it beside the larger unity candle at the beginning of the wedding ceremony. After the exchange of rings, the bride and groom each take one of the taper candles to light the center unity candle. They then extinguish the taper candles to symbolize the united flame is stronger than the individual flames.
Over the years, many variations of the unity candle ceremony have developed. Some couples choose to have both mothers and fathers light the taper candles. Some couples incorporate children into the ceremony by adding a taper candle per child. For smaller weddings, the couple can ask each guest to walk down with a taper candle and place it in the candelabra.
If you're planning an outdoor wedding, you might want to consider the unity sand ceremony rather than the unity candle ceremony. Sand ceremonies are much easier to perform outside and they're an equally beautiful way to symbolize your union.