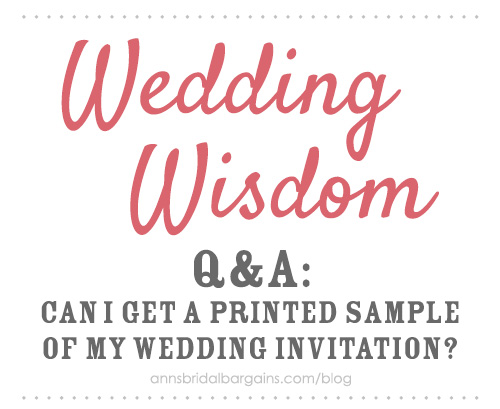 Yes! You can get samples of any of our wedding invitations for 99¢ per sample. In fact, we recommend it so you can be confident in your purchase — we may offer cheap wedding invitations, but the quality and style is anything but cheap!
We also recommend couples sign up for emails early on in the wedding planning process to take advantage of FREE sample offers, discounts and promotions. Things like save the dates, wedding invitations, ceremony programs and place cards are all important items you'll want to purchase during those 12 months leading up to the wedding.
Samples will help you see and feel the quality of the paper as well as admire the color and detail of the design. It's important to note that invitation samples are not personalized and will not feature your wording. The sample will match what is shown in the image. We are working on ways to offer personalized samples but we're not there quite yet!