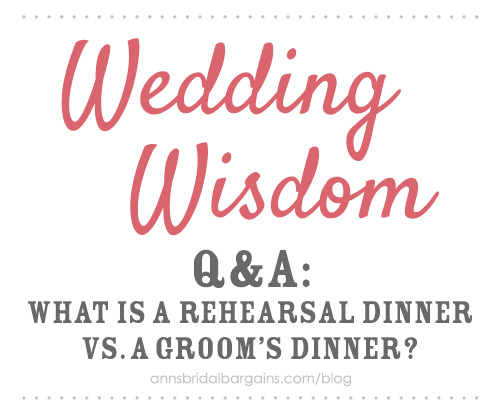 The only difference between the rehearsal dinner and the groom's dinner is who is hosting the dinner. Traditionally, the bride's parents pay for the majority of the actual wedding, and the groom's parents would host a celebratory meal the night before (a.k.a. the groom's dinner).
Many families aren't adhering to these traditional financial roles any longer. More and more couples are paying for their own wedding costs or families are contributing in a variety of different ways. This means anyone can host the celebratory meal before the wedding, which is then referred to as a rehearsal dinner.
The host of the rehearsal dinner takes care of planning the dinner, including finding a location, paying for food, beverage and decorations and often leading any toasts or speeches that may occur. The host will also take care of sending rehearsal dinner invitations to the appropriate people. The host will speak with the couple to determine what style of party they are expecting and plan accordingly. To learn more about hosting this dinner, visit our partner Invitations by Dawn and read How to Plan the Rehearsal Dinner.