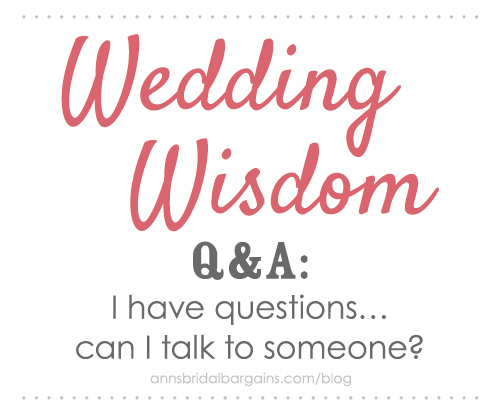 When it comes time to purchase something as important as wedding invitations, we expect our customers to have plenty of questions. This is a big decision after all, and it's not just about choosing the design you like. It's a matter of deciding how to word your wedding invitations, how to assemble your wedding invitations and even how to address them and mail them properly.
We can help you with all of these questions. The blog is a great resource but sometimes talking to another human being is simply the best and most comforting option. Our customer service is second to none! They are experienced representatives ready to answer your questions about our products and personalization process.
You can contact customer service through phone, email or online chat, depending on your communication preference. We highly recommend contacting us if you have any questions whatsoever. We're happy to help! And to put your mind at ease, here are some comments from customers like you about their experiences with Ann's Bridal Bargains customer service.
"I contacted customer service via online chat many, many times and each time the customer service reps were very helpful and polite." – Vancouver Bride
"BOTH YOUR PRODUCT AND CUSTOMER SUPPORT WERE EXCELLENT." – Tennessee Bride
"I had a great experience. I had all my questions answered and the changes applied to the invites. They had the cards made within 3 days and on my door step 5 days later." – Ontario Bride