Sending save the dates has become an incredibly common practice for today's couples but by no means is it required. Chances are if you're working with a tight wedding budget, you've considered eliminating save the dates all together. You don't have to!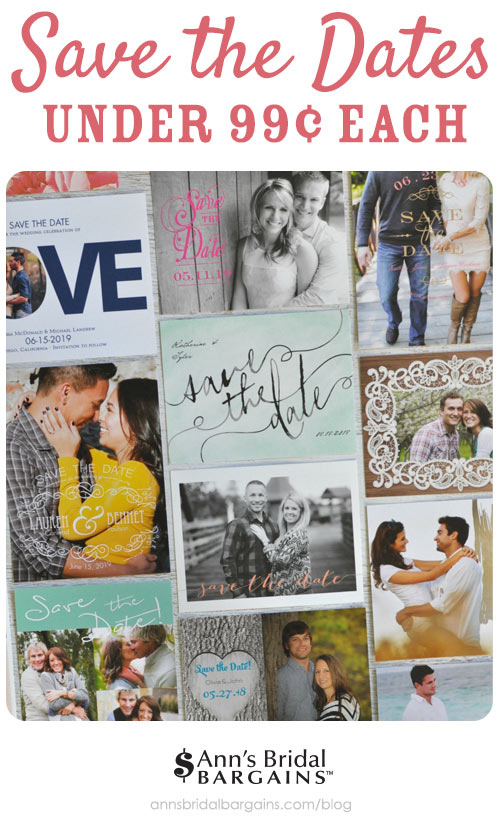 Save the dates don't have to be expensive. You've probably already Googled ideas for making your own cheap save the dates or you've scoured Pinterest to see what beautiful masterpieces someone else created. We will admit that making your own save the dates is a great idea if:
You have the right skills.
You have the time.
There is another option…order cheap save the dates online! Ann's Bridal Bargains offers plenty of stylish save the dates for under a $1, and our level of quality will surprise you for the prices we offer. Check out Today's Deals, order some free samples and see for yourself!