We recently received a question we hear quite often from our brides:
Should my save the dates match my wedding invitations?
We thought we'd bring in our resident wordsmith, Shanna, to answer this question…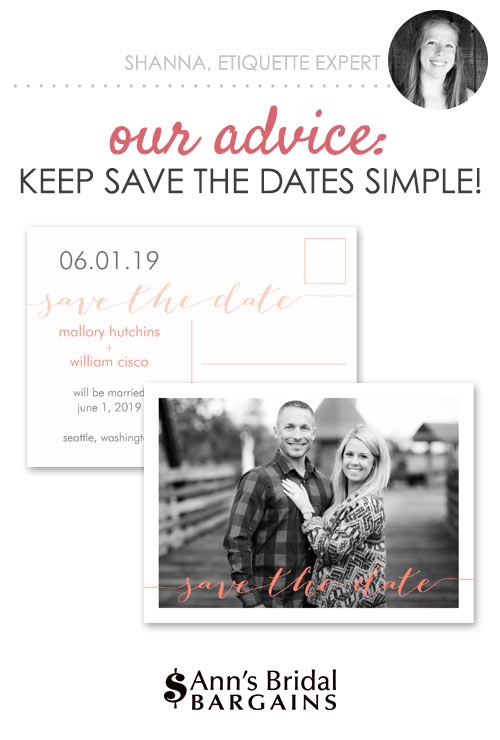 "The save the date definitely does not need to match the wedding invites. In fact, the save the date is a great opportunity to show your unique style and personality as a couple. This is especially true if you plan on having a traditional wedding with a more classic style of invitation.
 My advice when choosing save the dates is to keep it simple. Let the design speak for itself. Minimal wording is perfectly okay if not preferable, and maybe add a photo or two. If you want your wording to be fun and unique, go for it! You can personalize most save the dates to say anything you want. Start with the basics — your names, wedding date and location (if you know it) — and go from there. Check out our many save the date designs for wording examples that will help you get started."  – Shanna