Maybe you want a woodsy and whimsical invitation with lots of flowers and rustic woodgrain or maybe you want a more modern look with geometric patterns and faux gold foil. No matter what you're looking for, shopping for wedding invitations online is your best bet for finding just what you want.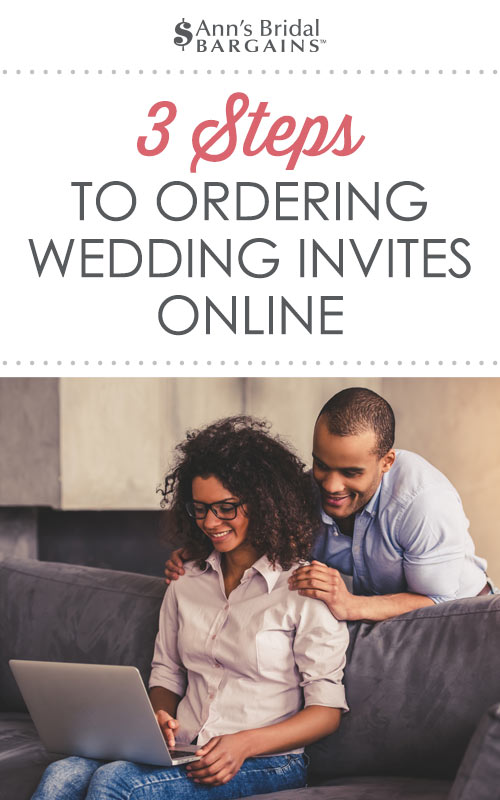 Step 1. Find the perfect design!
Searching for the perfect wedding invitations online can be a little daunting. There are so many options! We suggest using the refinements found on the left side when you click into any product category on Ann's. You can shop by price, color, style, theme, special features, card format and print type.
Step 2. Play with color options.
Almost all of our invitations come with color options in some form another. You might find an invitation that's only available with a faux gold foil design but remember that you can change your wording color to whatever you want. Many invites come with your choice of design and/or background color plus wording colors.
Step 3. Choose the right wording.
You might not think about wording your wedding invitation until you've chosen the design you like. That's just fine. Usually you can work your wording around the design unless you chose an invitation with very limited room for text and you happen to have a lot to say! If you end up in that situation, just contact customer service. We'll make something work for you!