Fall has become such a popular season for weddings. Whether you love the natural color palette of Autumn or the cool relief from summer's hot temps, fall sets the perfect backdrop for an affordable, outdoor wedding.
When it comes to the perfect fall favor, ideas are plentiful! This season lends well to a variety of options, but one of our favorites is the personalized water bottle. A day full of sunshine and a night full of dancing can leave guests thirsty. Offer some refreshment with personalized water bottles that coordinate with your wedding theme and colors. Cases of water are very affordable, and all you have to do is remove the labels, wrap with ribbon and add your choice of favor labels. Display the water in a wooden trough or a large, galvanized bucket so guests can grab them as needed.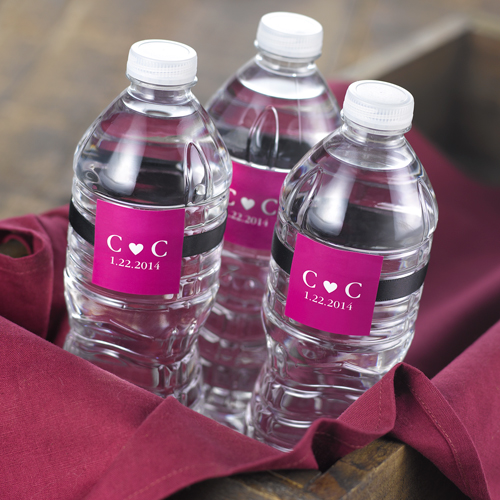 Tip: These are also great additions to welcome baskets or pre-wedding celebrations.
Do you have any unique, fall wedding favor ideas we should know about? We'd love to hear what you've seen at other fall weddings or what you've created for your own!