Sale: 20% off $99+ or 15% off $49+ | Code: 15OR20 | Ends Monday, 12/4
Up to 20% Off | Code: 15OR20
Wedding Envelope Addressing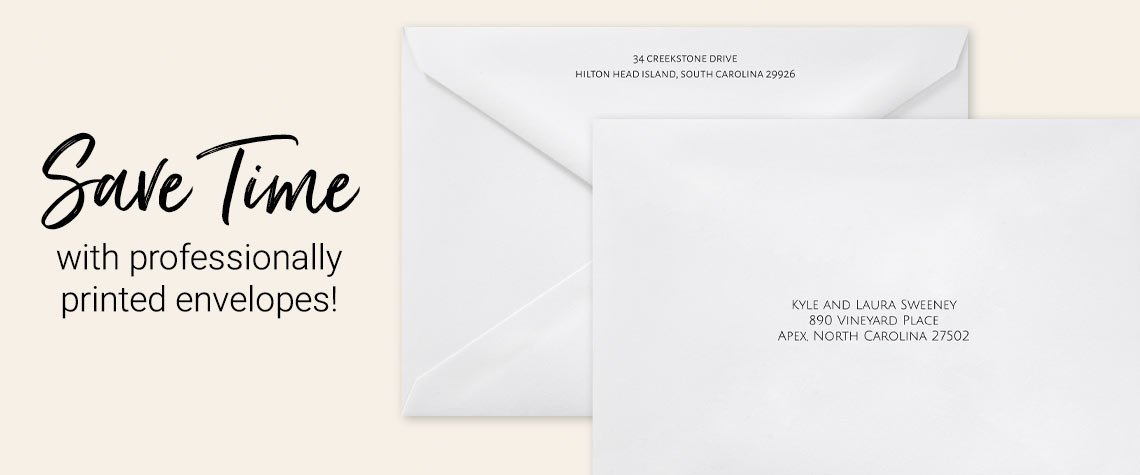 Yes, we can professionally print your envelopes with names and addresses! Imagine the time you'll save and how impressed your guests will be with polished, professional printing. Oh, and did we mention how easy it is? Begin personalizing your item, then…
Follow the steps on the Envelope Options page.
When naming your file, do not add any commas, periods (other than the one specifying the type (.xls) as this will prevent your file from loading correctly), or special characters.
Choose the font and color you'd like the addresses to appear in.
Upload your guest list easily in an excel (.xls) or comma delimited file (.csv).
Downloading our address template so your guest list information results in a seamless process. If you have any questions preparing your spreadsheet, contact Customer Service at 800-821-7011.